Daher will be exhibiting for the first time at JEC World, the leading international composites show. Attendees will be able to discover our latest R&D achievements – and associated processes – for the application of advanced composites in aircraft wings and engines.
Decarbonization, and its central role in Daher's technology roadmap
"Our technology roadmap has been designed to ensure that we can offer mature solutions for the next generation of commercial aircraft during the 2030-2035 timeframe. To meet our customers' key challenges – especially in decarbonization – we're focusing primarily on making aerostructures lighter, and developing new materials and processes that reduce energy consumption and, more broadly, lower CO2 emissions through the full product life cycle," explains Julie Vaudour, Deputy Head of Research & Development at Daher.
In material development, a large part of the work currently underway at Daher is devoted to the aerospace applications of thermoplastics, with the Group now establishing significant technological leadership in this market. Thermoplastics enable the production of lighter, stronger components than possible with the previously-used metals, and with higher production output and at a lower cost. This is one of the game-changing solutions that could help the aviation industry resolve the twin challenges of competitiveness and environmental impact.
"Over and above its intrinsic qualities, thermoplastics allow us to reduce the impact of production processes and make our industry greener. Unlike thermoset composites, thermoplastics do not require their transportation and storage at -18°C, nor do they need to be processed in air-conditioned rooms and with pressure during layup, which in turn means significant energy savings. We've also demonstrated that it's easier to recycle!" continues Julie Vaudour.
(To find out more, attend the JEC World's conference session: Less is Better: Reducing Waste, Costs, Energy & Time for Sustainable Composites Manufacturing, on April 26).
At this year's JEC World, Daher is showcasing rudder pedals made using recycled material from thermoplastic production scraps. These components are now airworthiness certified, ready to fly in our TBM aircraft and manufactured using a Daher-patented process.
Reconciling higher production rates with eco-responsibility
A research priority at Daher is developing automated processes that eventually will enable the Group to offer self-stiffened, low-weight, high-rigidity composite structures. In addition to thermoplastic welding – which is particularly well suited to high production rates and delivers a significant weight reduction by eliminating the need for rivets – another patented process known as direct stamping eliminates a number of manufacturing stages for accelerated production cycles, while also reducing energy consumption and bringing down production costs. Used in combination with automated fiber placement, or AFP (Daher is one of the few early adopters of this technology at scale), the process opens up the possibility to manufacture large-scale, complex parts with high thermoplastic thicknesses.
"This is exactly what we're showing at JEC World, with parts for the engine environment – including an air inlet for an engine demonstrator produced in partnership with Airbus. At several meters in circumference, this component is assembled from four separate sections, and is one of the largest ever created with thermoplastics," added Julie Vaudour. "And we're also showing an engine pylon fabricated as part of the IRT Jules Verne R&D institute's MATCH project, whose thickness – 196 layers totaling 35 mm – is possible only through the use of AFP, and which delivers a weight gain of 20%."
(For more information, see the JEC World's Thermoplastic AFP for Large and Complex Aerospace Structural Parts conference session).
In addition to its major focus on thermoplastics, Daher is continuing to work as well on thermoset composites in pursuing its twin goals of green/high-throughput production. At JEC World, Daher will showcase the high-throughput compression molding production process developed in partnership with Safran, which not only reduces material offcuts and waste production, but also enables the use of materials upcycled from production waste.
"Our ambition today is to conduct life cycle analyses (LCAs) as the basis for developing products designed from the outset to deliver an effective response to today's twin environmental and economic challenges. Now is the time to capitalize on our experience in moving forward quickly and effectively, because it is necessary!" concludes Julie Vaudour.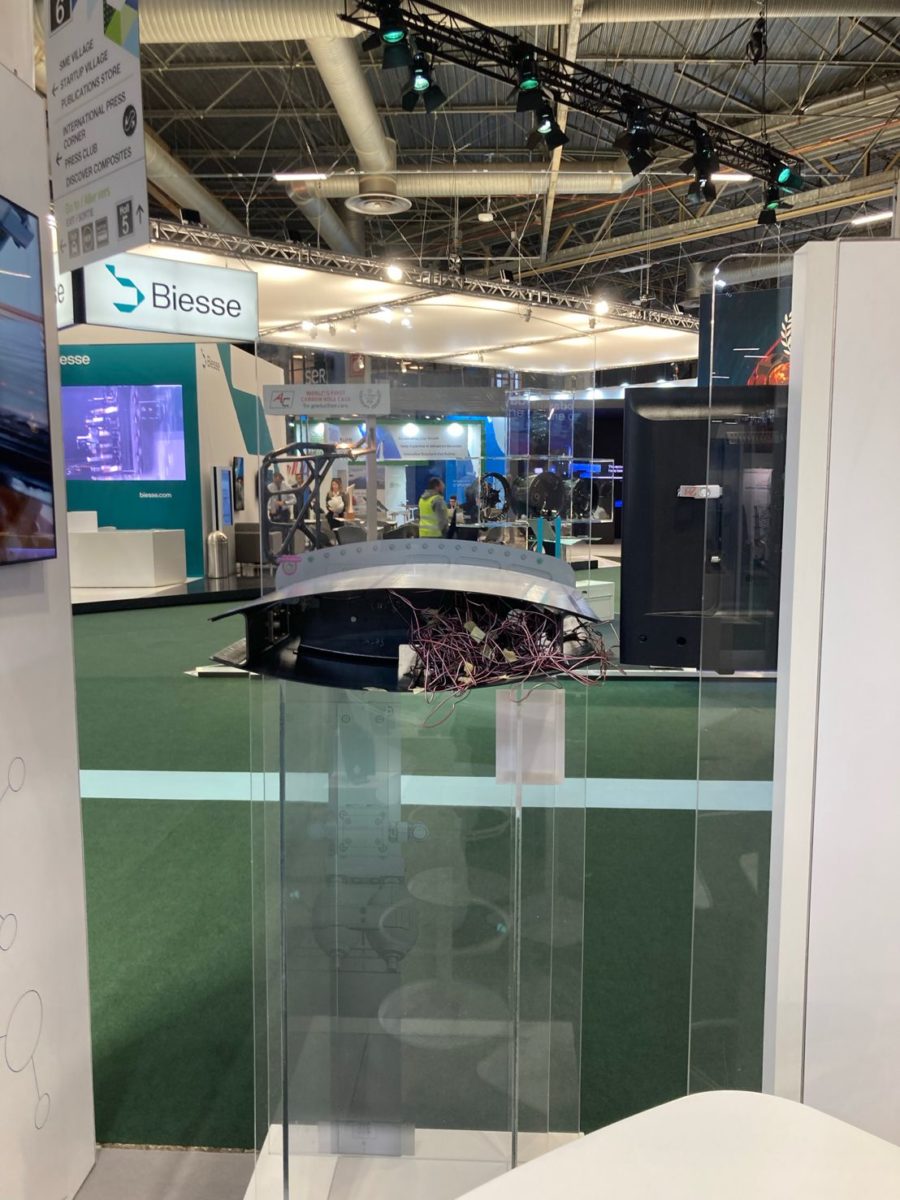 We look forward to welcoming you to stand C32 in Hall 6 at JEC World from April 25 to April 27.
Learn more with the following stories: