The Daher story is that of a family-owned company that has developed a recognized and respected body of expertise over many years. Its unique model combining manufacturing with service provision is now being exported to establish us as a leading global force in the aerospace industry.
We are proud of our history but resolutely looking to the future. Today, our ambition is to become a global player in aviation sector and we will achieve it through our ability to mobilize, experiment and innovate.
Our strengths: our entrepreneurial mindset, our ability to innovate, our passion for what we do, and the opportunity we offer each of our talents to guide their own careers.
3 keywords: innovation – performance – excellence.
Daring to explore…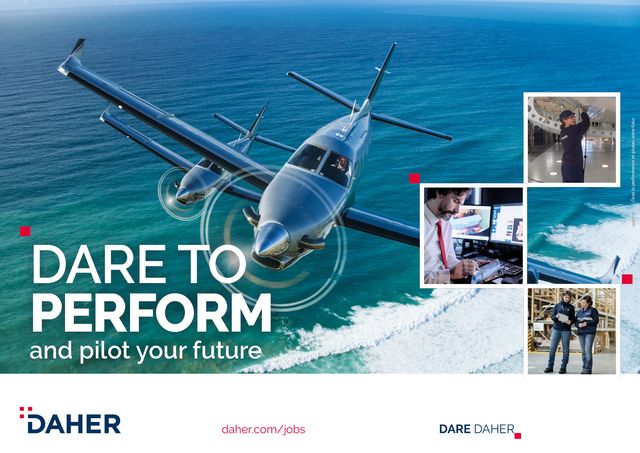 … in preparation for the future. Getting ahead of the market. It is this visionary spirit that has enabled us to become a major force in the aerospace industry, and which is now opening the doors to the international market. As you'll have gathered by now, we operate in a field of unlimited possibilities… and so will you.
Daring to take the next step…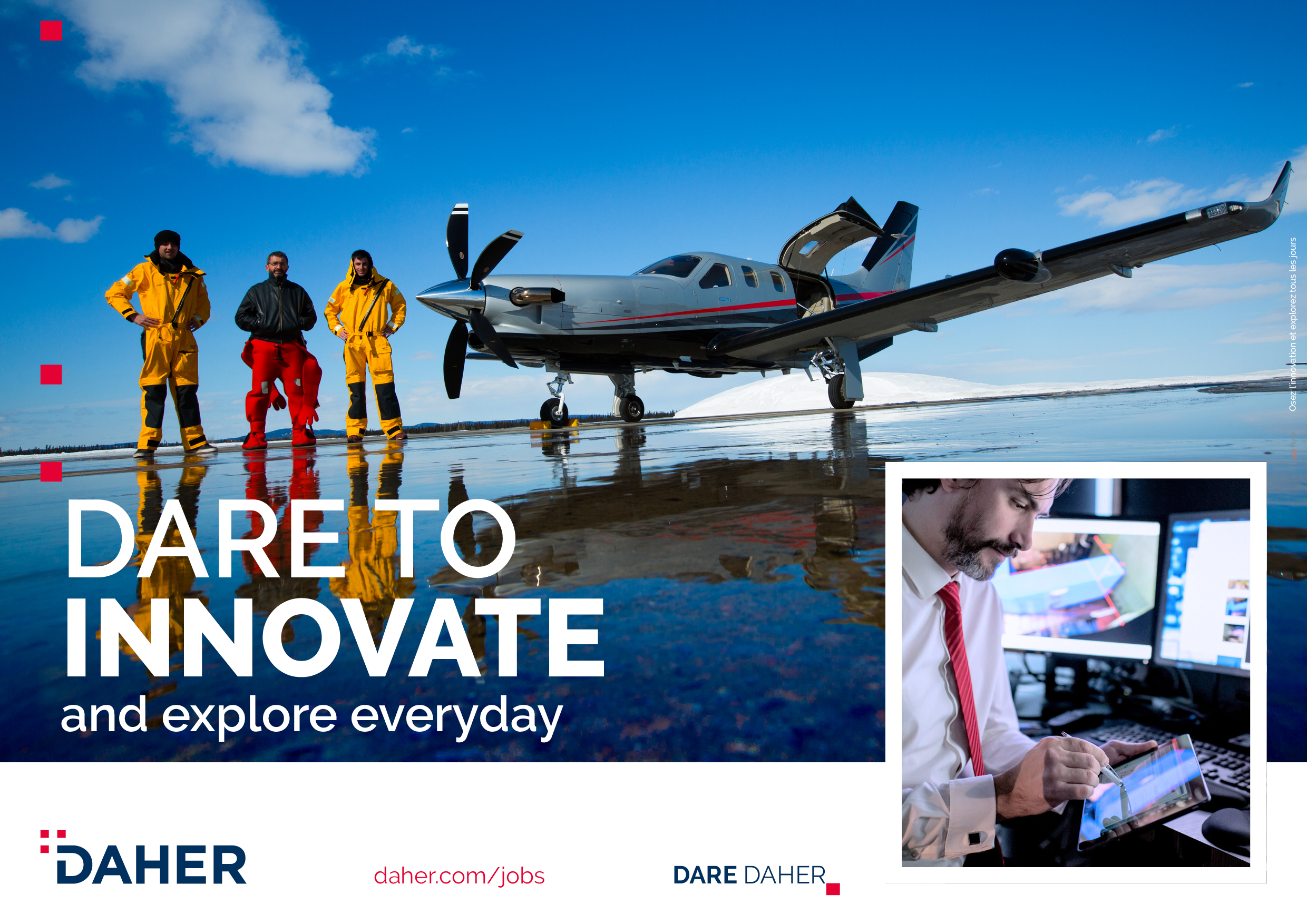 … because taking the next step and thinking outside the box are integral to our DNA. By combining the strengths of a sound and sustainable group of companies with a taste for adventure, we are now charting the way forward and setting out a vision for all our people.
Daring to prove yourself…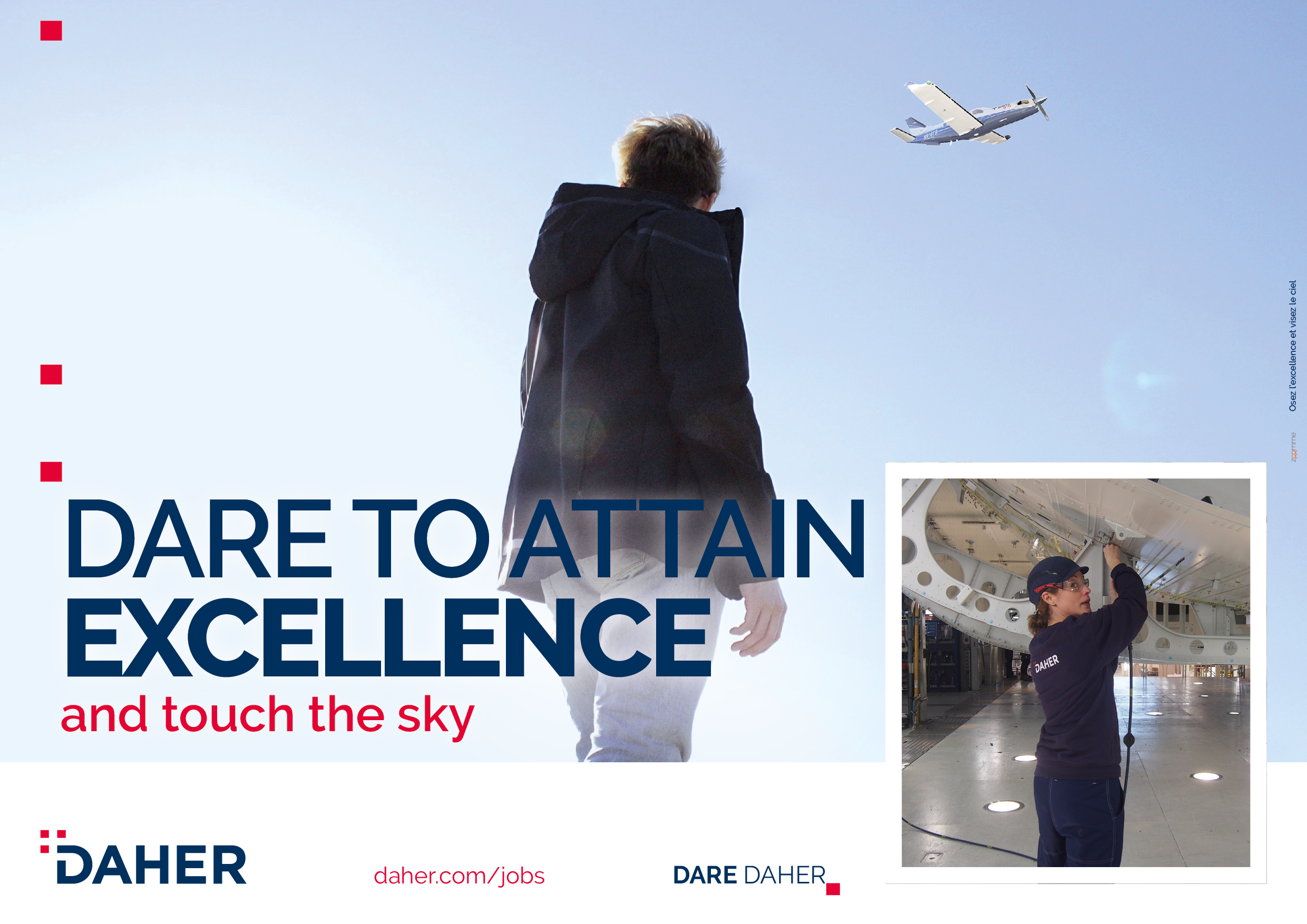 … by building your own career pathway to achieving your ambitions. Because above all else, Daher is a story of men and women with a passion for what they do and complete control over their own futures. Now it's your turn to write your own story.
News,
monitoring and HR trends