Applying our expertise to improve the passenger experience
The cabin has become a major focus for the aviation industry. In a healthy forward market which will see around 30,000 new airliners built and equipped over the next 20 years, Daher provides value-added solutions that cover every aspect of aircraft interiors.
In today's industry, design requirements range from complete interior design to modular and one-off solutions. Meeting those requirements demands proven design capabilities, a highly skilled workforce, expertise in energy-efficient materials and systems, and experience in supply chain management.
Daher is a preferred partner for aircraft interior design services, offering a unique combination of design, manufacturing, product and process engineering, installation and after-sales services.
400

floor covering kits produced and installed annually

50%

Of Airbus A350XWB cabins are entirely installed by Daher

100%

Of ATR regional airliners are equipped with Daher cargo nets

25,000

Insulation blankets produced every month

5

production facilities located close to customer manufacturing plants
Our teams combine expertise and agility to ensure that our customers receive the benefit of shorter cycle times and greater flexibility, responsiveness and competitiveness.

We offer end-to-end solutions from design, development and production through to installation, including management of every link in the supply chain and after-sales services.

Digital solutions for every need

We use digital solutions to optimize cabin configuration management requirements and shorten delivery lead times.

We support our end-user customers through their qualification and certification phases.

A worldwide industrial organization

Our worldwide organization allows us to tailor our manufacturing as closely as possible to the needs of our customers.
Integration
Drawing on our capabilities as an aircraft industry service provider, we also offer a comprehensive in-situ installation service for aircraft interiors. Our teams have all the expertise and skills required to install all cabin components – seats, toilets, trim panels, etc. – or a complete cockpit. All these operations involve a range of different disciplines central to our offering, including installation, quality control, methods and logistics coordination.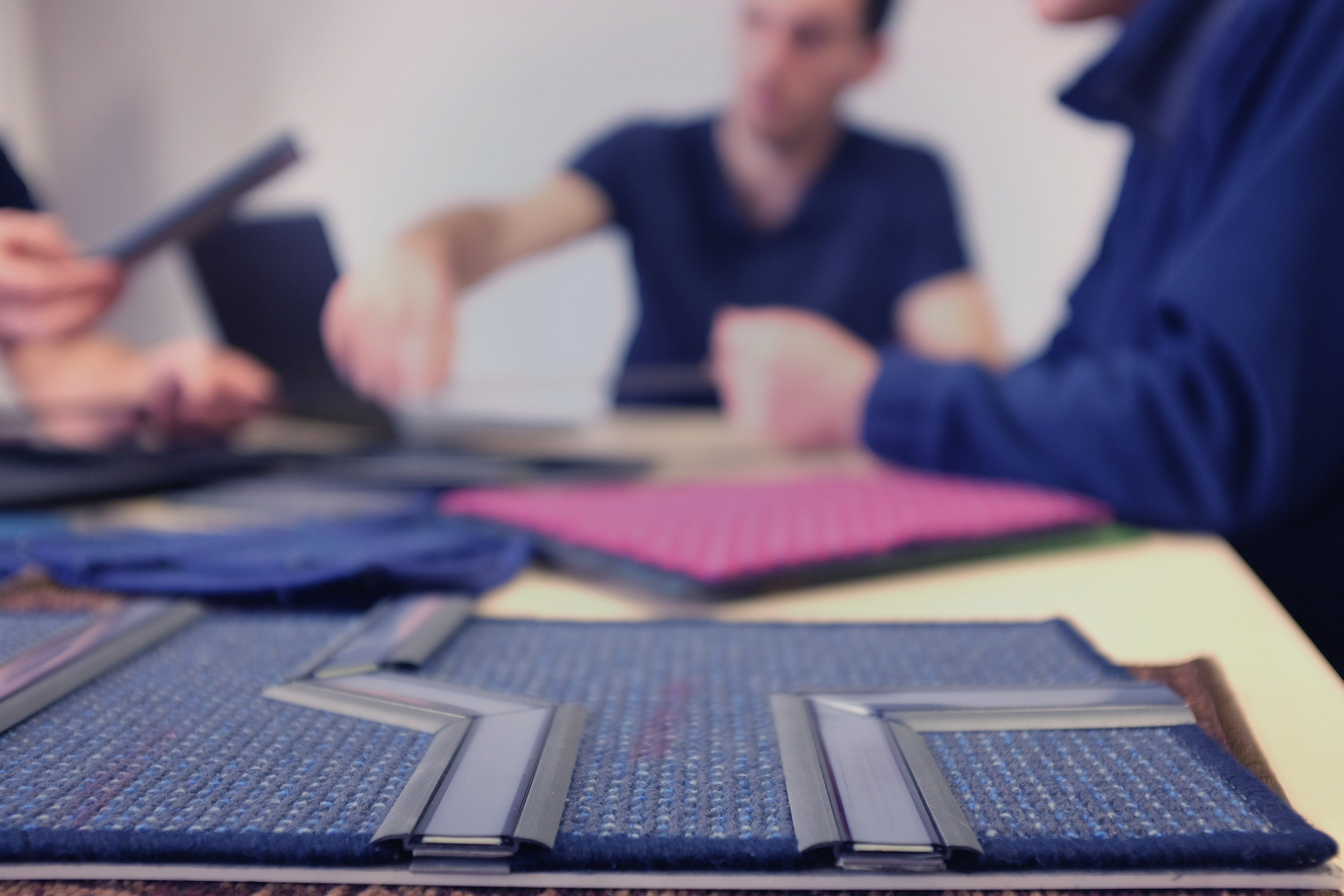 Floor coverings
We draw on our dual expertise in industry and services to provide our customers with a complete range of turnkey products and services, from management to raw material sourcing, qualification validation and verification, customization to meet layout requirements, kit production, delivery and installation in customers' production facilities.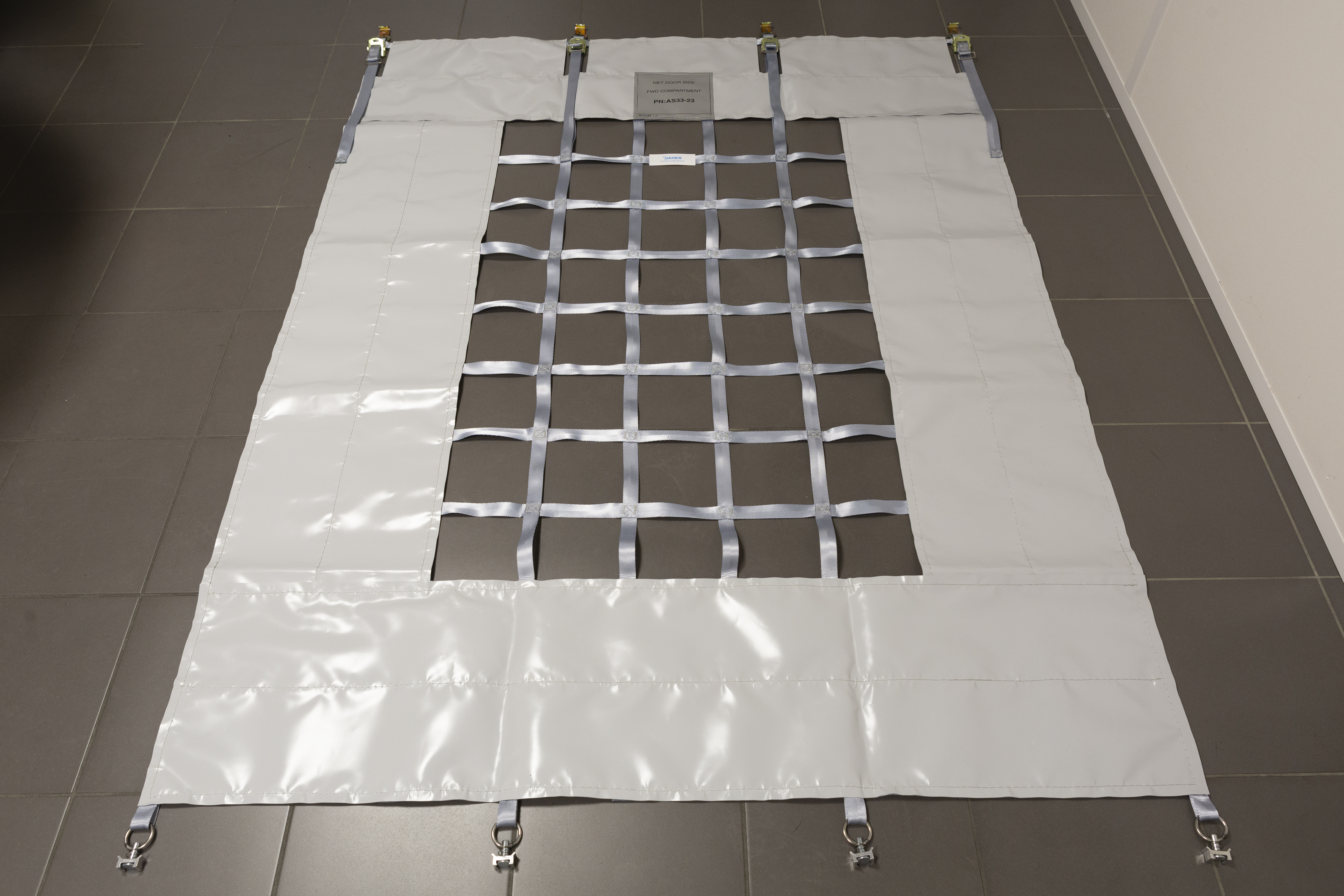 Cargo nets
Daher designs and manufactures cargo nets and anti-intrusion security blinds for its aircraft manufacturer customers.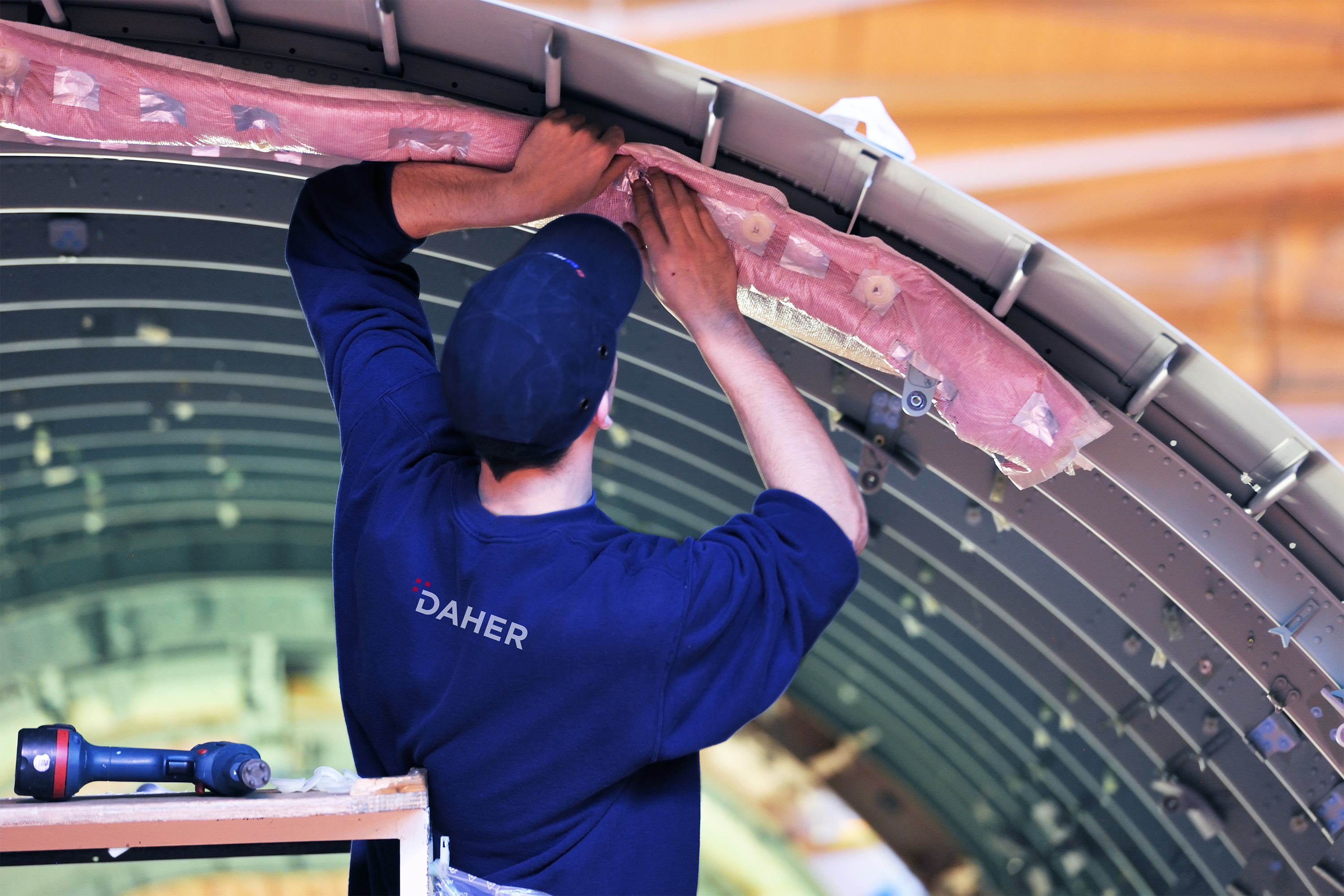 Thermal and sound insulation
Thermal and sound insulation
Our thermal and acoustic insulation solutions protect aircraft interiors from temperature fluctuations, noise and humidity.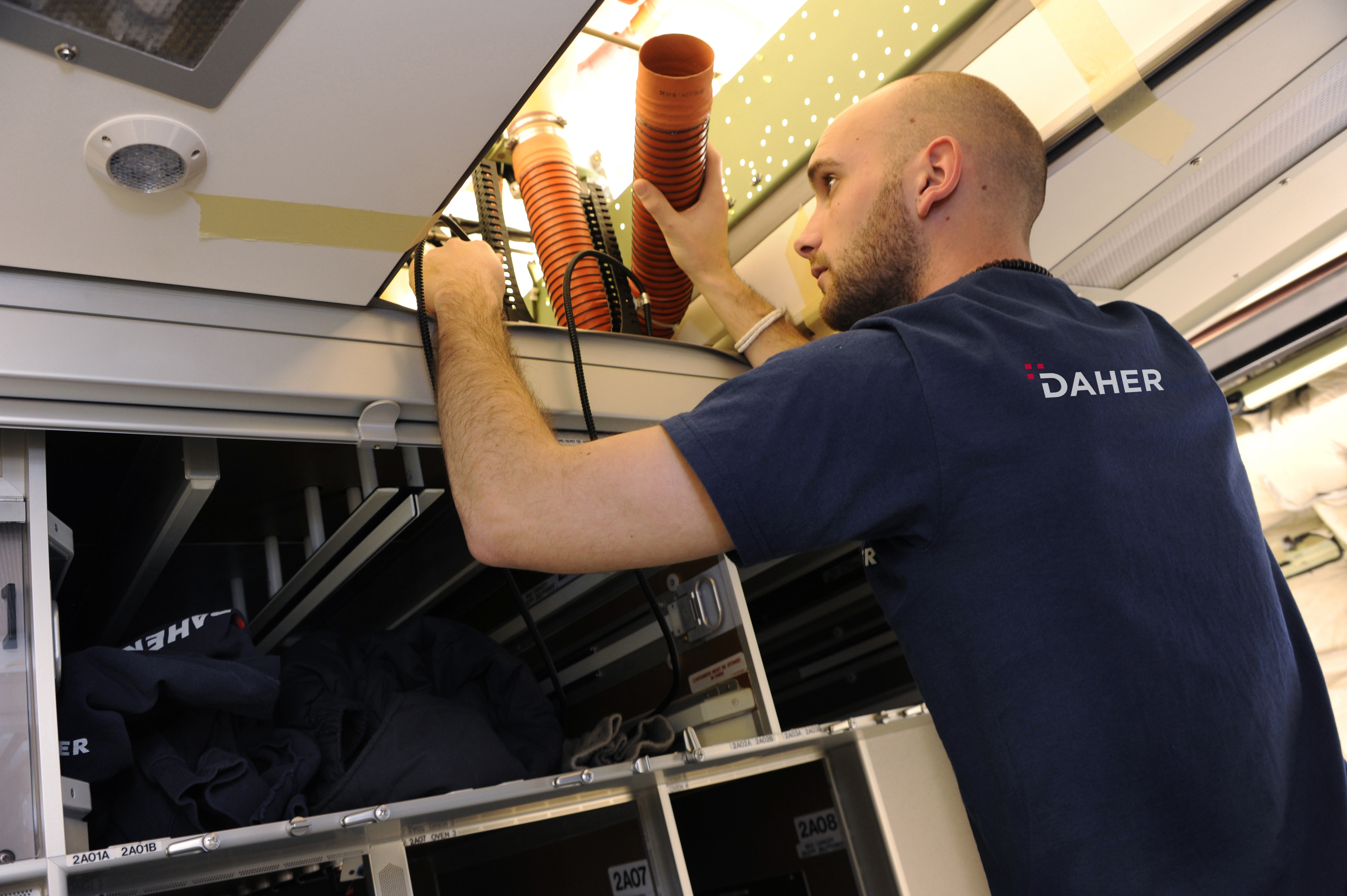 Air distribution systems
We manufacture low-pressure air distribution systems at our Tangier and Nogales production facilities.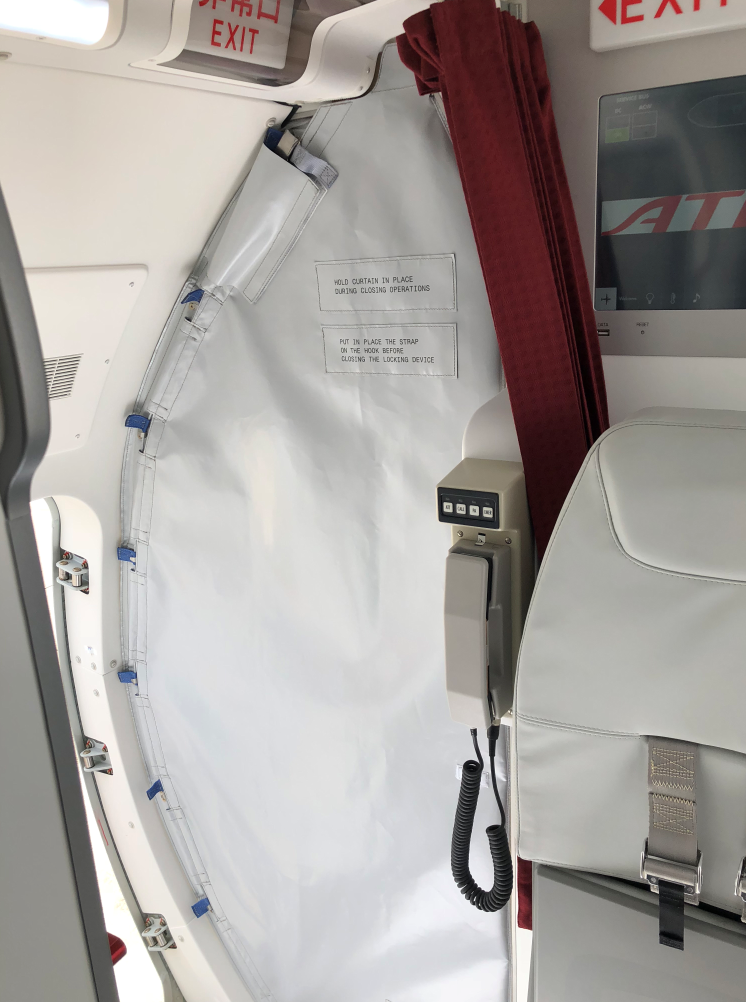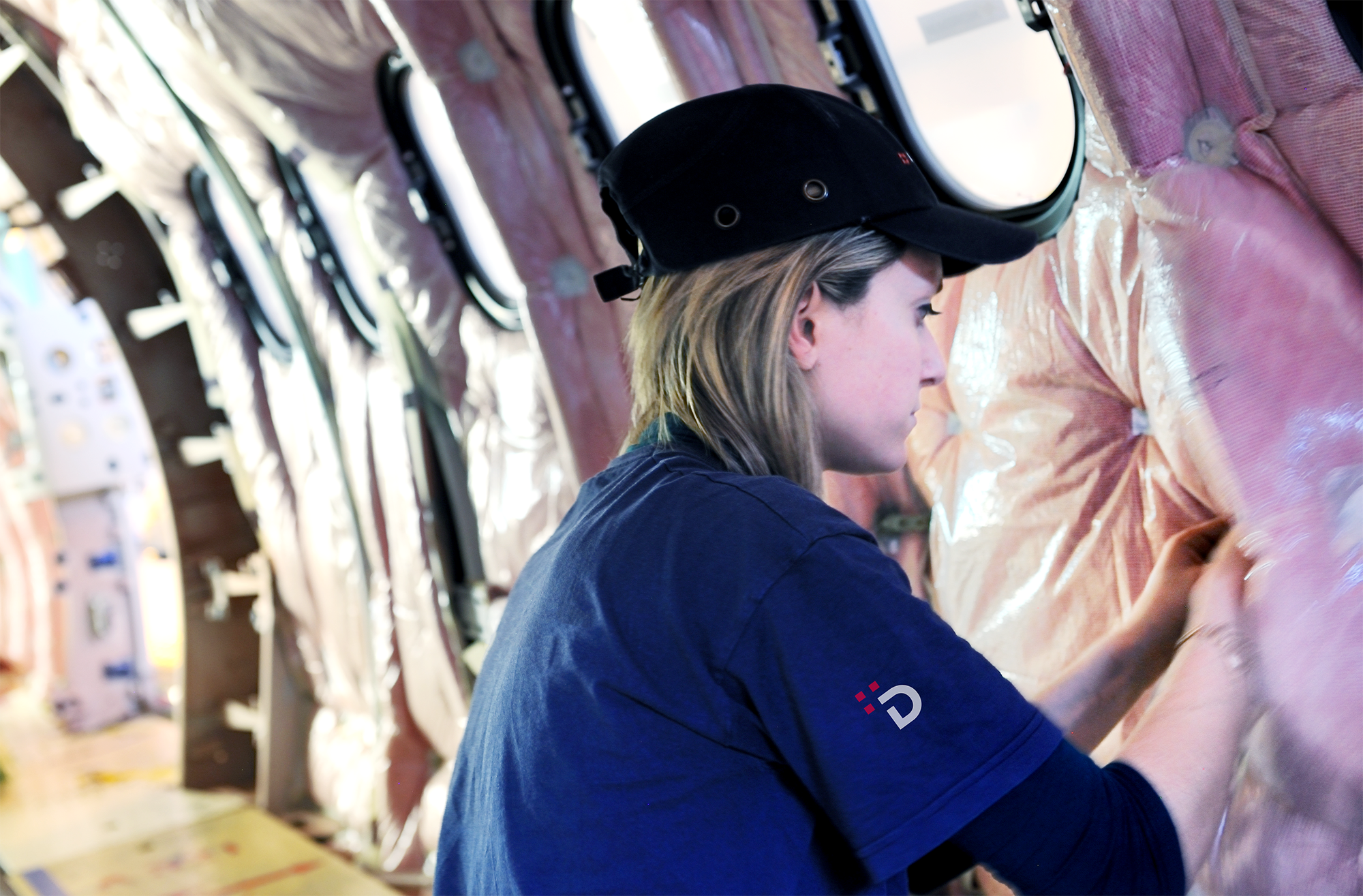 Christophe Labenelle ,
Senior Program Manager, DAHER

A new anti-intrusion security blind developed…

A new anti-intrusion security blind developed jointly with ATR has been certified by the plane maker for its ATR 42 and ATR 72 aircraft. We are delighted that our customer has been able to to meet FAA requirements in full with this new security system. This success provides yet another demonstration of our ability to respond accurately and appropriately to the issues faced by issues by aircraft constructors when regulations change and new product functions are required.

Vincent Gueraiche ,
Aircraft Interiors & Customer Services Business Line Director

For 15 years now, we have been manufacturing…

For 15 years now, we have been manufacturing and installing thermal/acoustic insulation blankets for the major aircraft programs of our customer Airbus at St Nazaire. This is a critical task, because it is the first systems installation operation to be carried out after the structure of the aircraft has been completed. This decade and a half of service is an excellent demonstration of how we embrace the need for continuous adaptation to provide our customers with solutions to their challenges, especially in terms of production ramp up.