Daher designs and produces two types of single-engine turboprop-powered aircraft: the Kodiak, an all-terrain multi-purpose airplane; and the TBM, one of the world's fastest single-engine turboprop-powered aircraft.
A combined total of some 1,400 TBM and Kodiak aircraft have been delivered worldwide.
Daher has final assembly lines on two continents: one at its Tarbes industrial site in southwestern France, where TBM aircraft are built; and the other in the United States at Sandpoint, Idaho, home to the Kodiak assembly line. These industrial locations are accompanied by a comprehensive sales and maintenance network that enables Daher to offer a world-class level of service in the turboprop-powered aircraft segment.
1911

Start-up of Daher's aircraft manufacturing business under the Morane-Saulnier brand

1,400

TBM and Kodiak aircraft delivered to international customers

2+

million flight hours logged by the TBM & Kodiak aircraft fleet
Kodiak: the ultimate getaway vehicle
The Kodiak is capable of operating from airports, on rough and very short strips, as well as on water when equipped with floats. Its robustness and useful load enable the Kodiak to carry out a wide range of operations: in commercial flights and use by pilot-owners, in government missions, for medical evacuation, as a skydiving platform and more. The Kodiak family includes the Kodiak 100 Series III and the Kodiak 900 unveiled in 2022.
The Kodiak 100 Series III is a 10-seat unpressurized aircraft equipped with Garmin G1000 NXi avionics. Introduced in 2021, it incorporates enhancements from the baseline Kodiak version for improved flight safety, greater cabin comfort, augmented operational capabilities from both unimproved strips and on water with floats, as well as upgraded quality and more comprehensive maintenance coverage.
Daher unveiled the Kodiak 900 version in 2022, providing a larger aircraft that inherits the Kodiak 100's backcountry legacy and is inspired by the performance-driven reputation of the TBM. As the most modern and reliable airplane in its class, the Kodiak's fuselage length has been extended by 3.9 feet to provide more passenger room and cargo space on the Kodiak 900. Its cruise speed is increased to 210 KTAS and the aircraft can carry a greater useful load while offering a maximum range of 1,129 nm.
Both the Kodiak 900 and Kodiak 100 Series III are in production, offering two complementary aircraft versions to meet the varied needs of owners and operators.
TBM: freedom to navigate the skies
As the world's fastest single-engine turboprop aircraft, the TBM attains jet-like speeds, yet is straightforward to fly and maintain. Its maximum range and useful load – as well as the ability to land at small airports – are some of the favorite performance features of TBM owners and operators. From carrying up to six passengers in ultimate comfort to transporting bulky baggage and cargo, the TBM's flexible cabin can handle almost everything. A fully enclosed toilet is available as an option for long-range trips.
The TBM 960 sets new standards for excellence as the latest family member. Piloting with precision is ensured through all phases of flight, benefiting from Pratt & Whitney Canada's PT6E-66XT advanced powerplant and the five-blade Hartzell Raptor composite propeller, associated with a fully digital engine control system.
Safety is paramount on the TBM 960 with the most advanced cockpit available today, including the game-changing HomeSafe™ emergency autoland system that can guide the aircraft to a landing in the event of pilot incapacitation.
On the TBM 910, the Garmin G1000 NXi avionics combine high-resolution displays with state-of-the-art powerful processors. The architecture provides fast boot-up and software loading, enabling real-time map rendering and smooth panning through the displays.
More than 1,070 TBM aircraft have been delivered worldwide.
Design and production of high-end single-turboprop aircraft (pressurized and unpressurized)

Local production close to our customers (in France and the U.S.)

Constant evolution of the technology applied to our aircraft

Proximity to customers around the world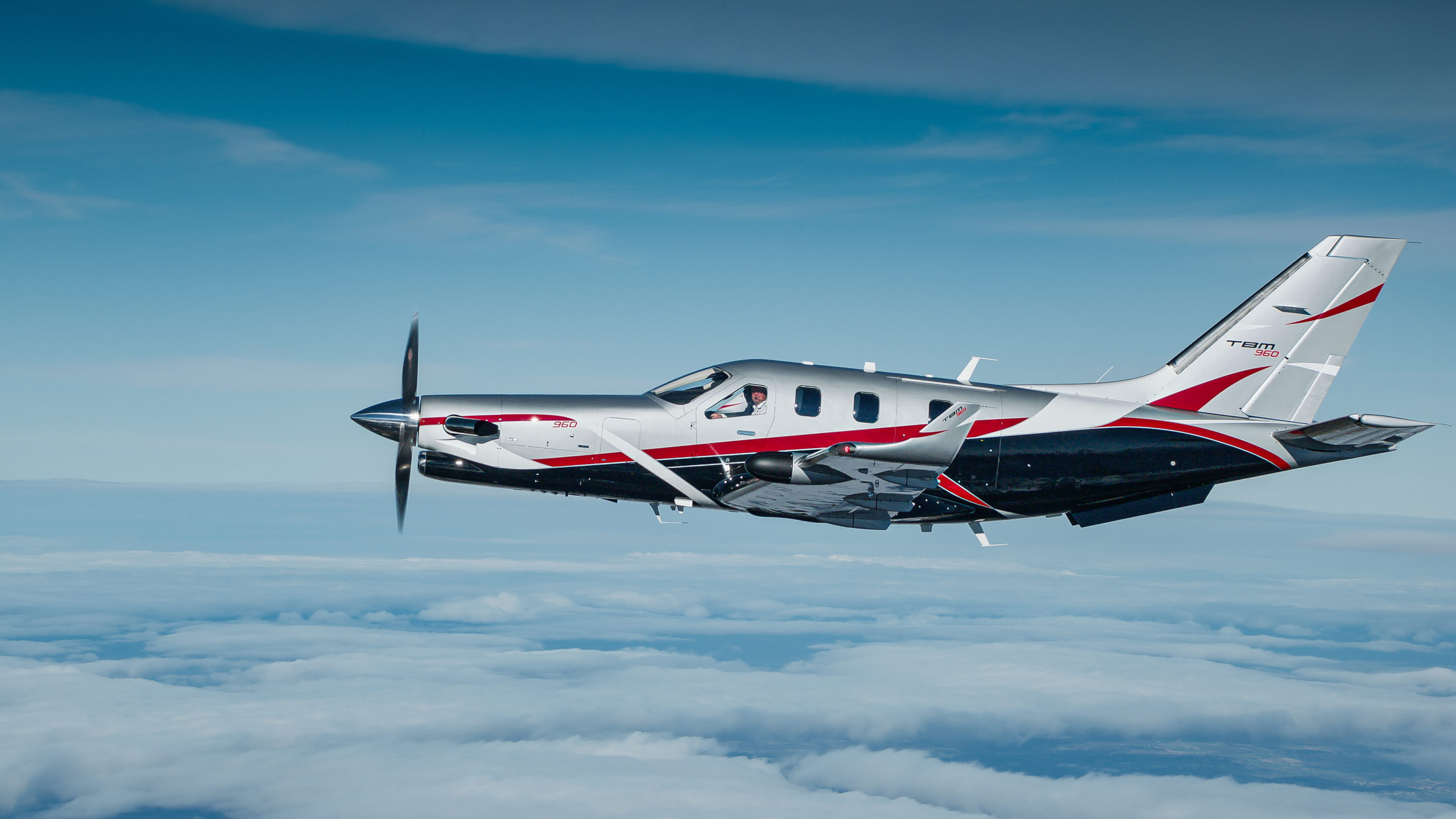 TBM 960
Taking maximum advantage of today's turboprop technology, the TBM 960 provides high efficiency for more sustainability. Its digitally-controlled turboprop engine enables the pilot to use precise settings in flying with maximum efficiency. Safety also is paramount with the most advanced cockpit available today.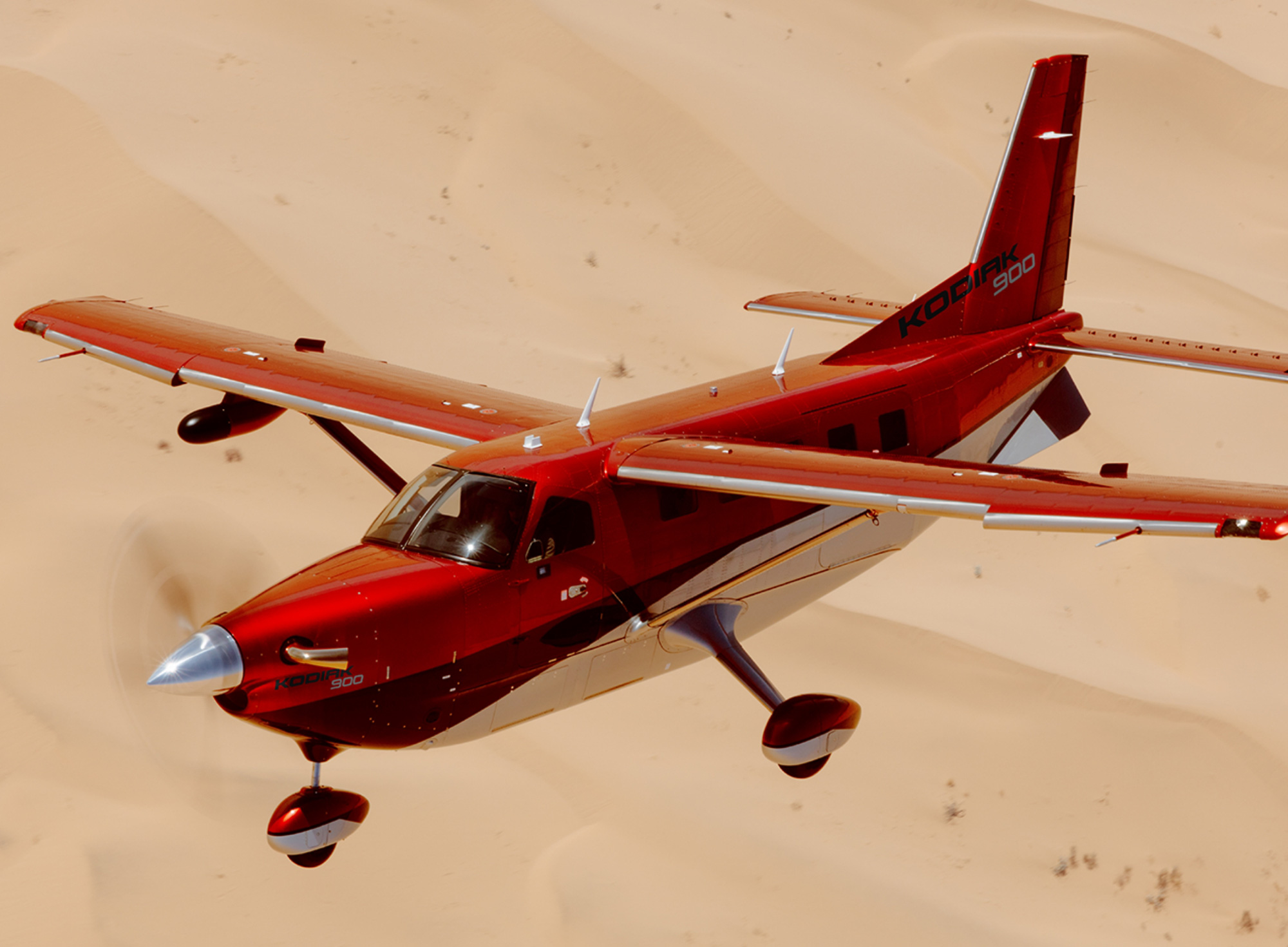 KODIAK 900
The Kodiak 900 fills out Daher's product line, joining its utility-category Kodiak 100 sibling along with the TBM 910 and TBM 960 very fast turboprop aircraft. Inheriting the Kodiak's remarkable qualities as a backcountry STOL (short takeoff/landing) and multi-role airplane, the Kodiak 900 marks a further step with its fuselage length extension of 3.9 feet to provide more passenger room and cargo space, a cruise speed increase to 210 KTAS, and a greater useful load while offering a maximum range of 1,129 nm.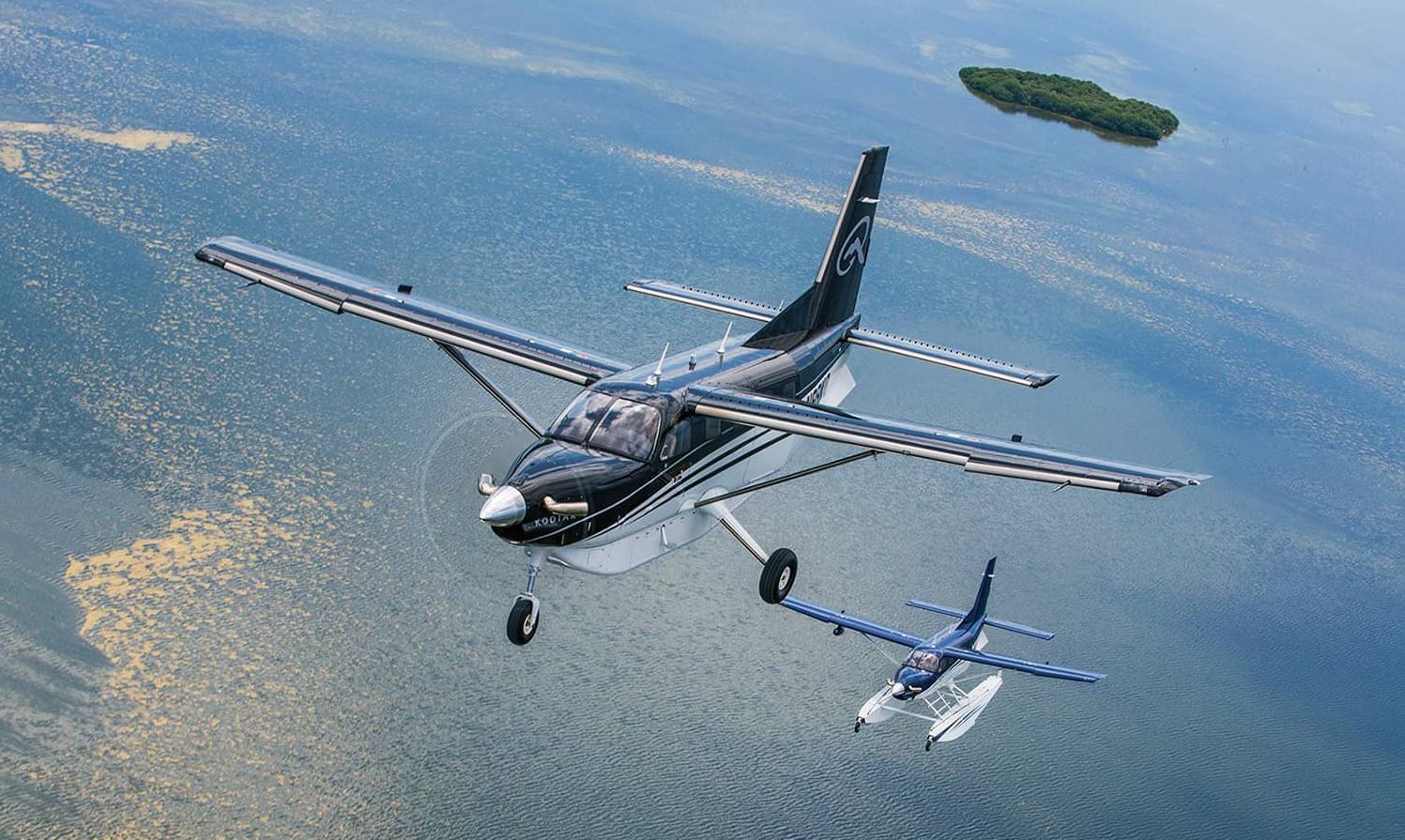 KODIAK 100
The Kodiak 100 Series III is a 10-seat all-terrain multi-purpose aircraft used worldwide by air taxi operators, businesses, pilot-owners and humanitarian organizations. With a high wing configuration, non-pressurized cabin and a sturdy fixed landing gear, it is perfectly suited for operations on short, rough strips. When equipped with floats, it can land on water, allowing it to serve areas without ground infrastructure.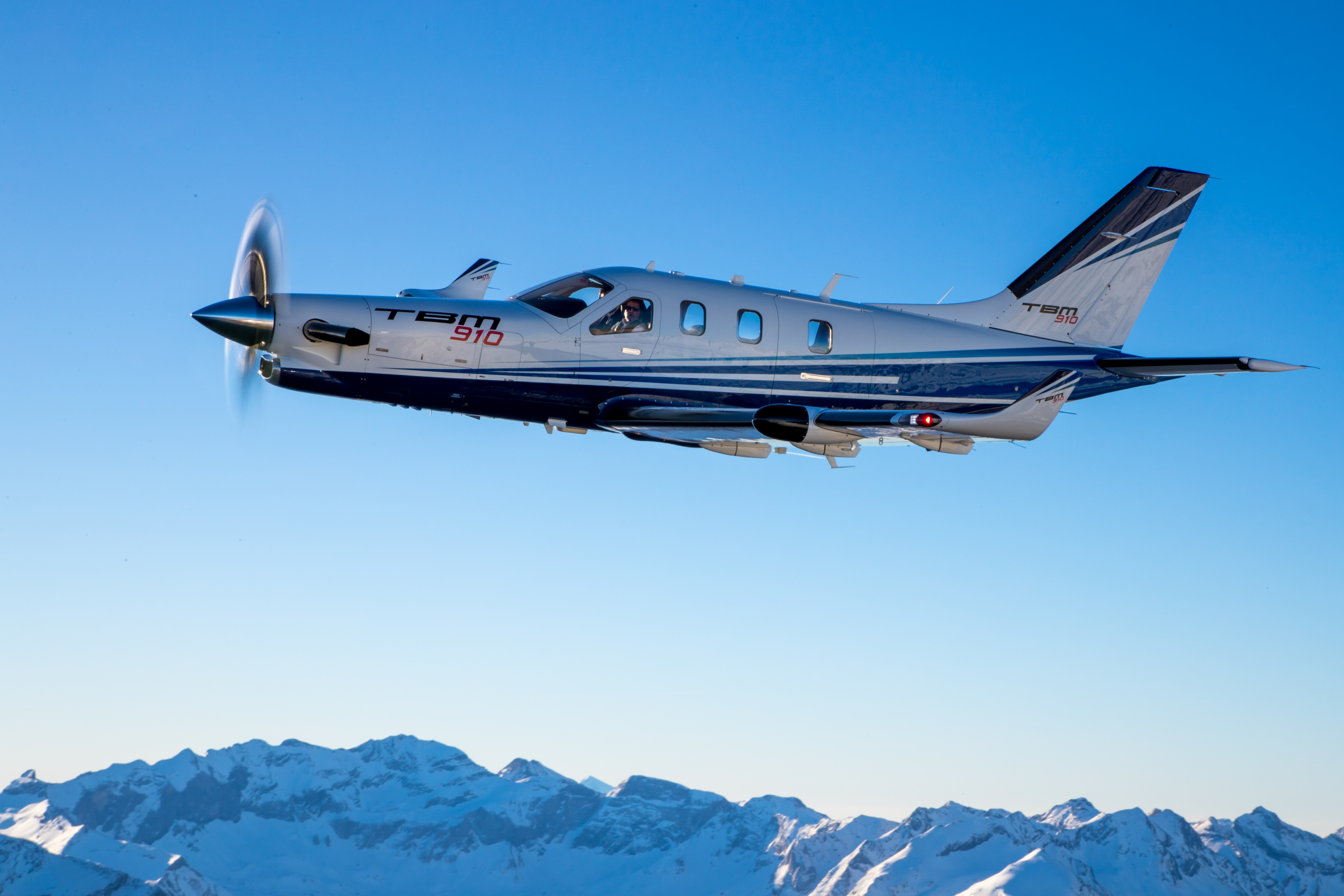 TBM 910
The TBM 910 combines the speeds of a light jet with the operating costs and range of a turboprop aircraft. It is equipped with a Garmin G1000 NXi avionics system controlled by a physical keypad. Its TBM e-copilot® system, including an icing detection system, lowers the pilot's workload with automation – facilitating operation with a single power level. Its totally-reconfigurable cabin offers comfort and connectivity to the passengers.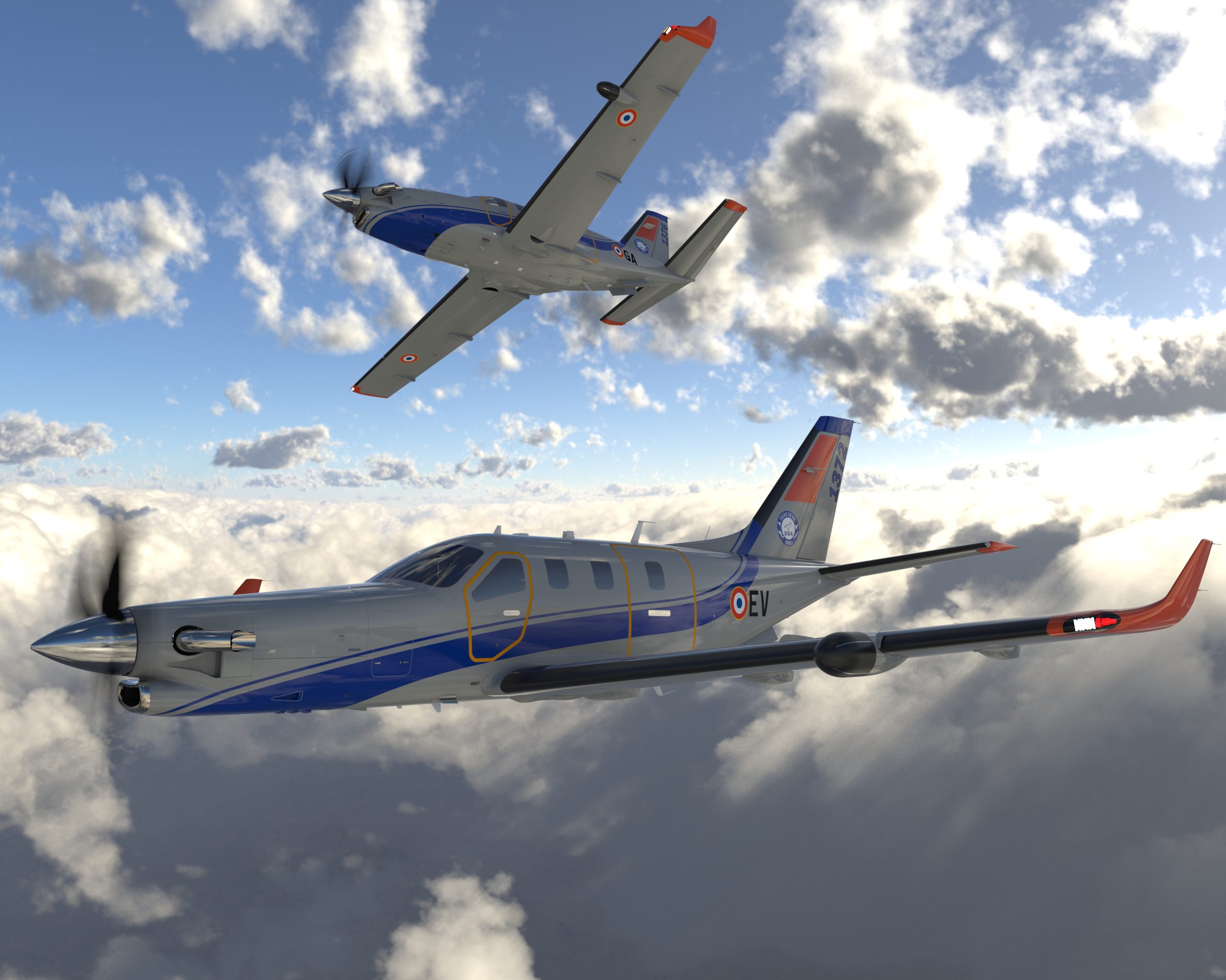 TBM Special Mission Aircraft
TBM Special Mission Aircraft
The TBM 910 and TBM 960 are perfectly tailored for a full range of special missions. They provide fast, all-weather airborne platforms for surveillance operations and aerial photography, with very competitive, cost-performance ratios compared to existing solutions. Quickly reconfigurable, these aircraft also can perform more traditional missions – such as transporting VIPs, airlifting light cargo loads and performing medical evacuation.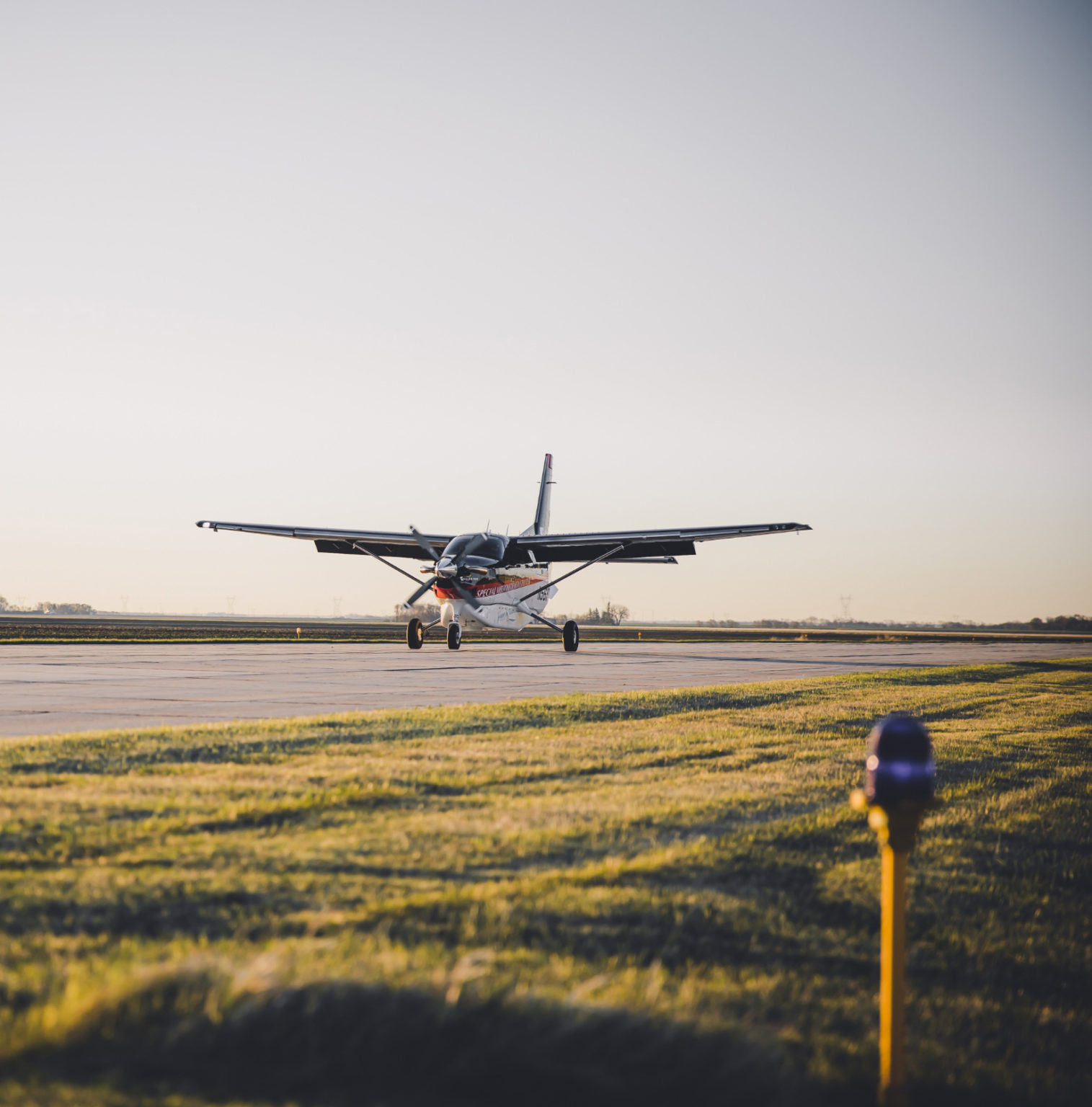 Kodiak Special Mission Aircraft
Kodiak Special Mission Aircraft
Kodiak was designed from the start as a rugged, simple-to-fly airlift platform: flexible, sustainable, and tailored for a full range of special mission applications, with easy convertibility to accommodate passengers, cargo and mission systems.
It brings together STOL (short takeoff and landing) capability from off-airport and high-altitude sites with excellent persistence and payload: up to 10-hour loiter times and a useful load of 3,530 lbs.
The high-wing aircraft is equipped with a tall, sturdy landing gear for even the roughest terrain, and can be fitted with 29-inch main gear tires. Kodiak also has the engineered-in capability for water operations on amphibious floats without structural or aerodynamic upgrades, and the airframe's industry-leading anti-corrosion process provides protection in high salinity environments.
Kodiak's unpressurized aluminum fuselage has a large pallet-sized cargo bay door (49.25 x 49.25 in.) to facilitate the loading/unloading of passengers, stretchers, and cargo; while separate doors provide direct access to the cockpit for pilots.
The large cabin is sized for 10 seats, which are track-mounted and easily movable/removable for reconfiguration. Kodiak's fuselage cross-section and length easily accommodates multiple workstations and related mission equipment.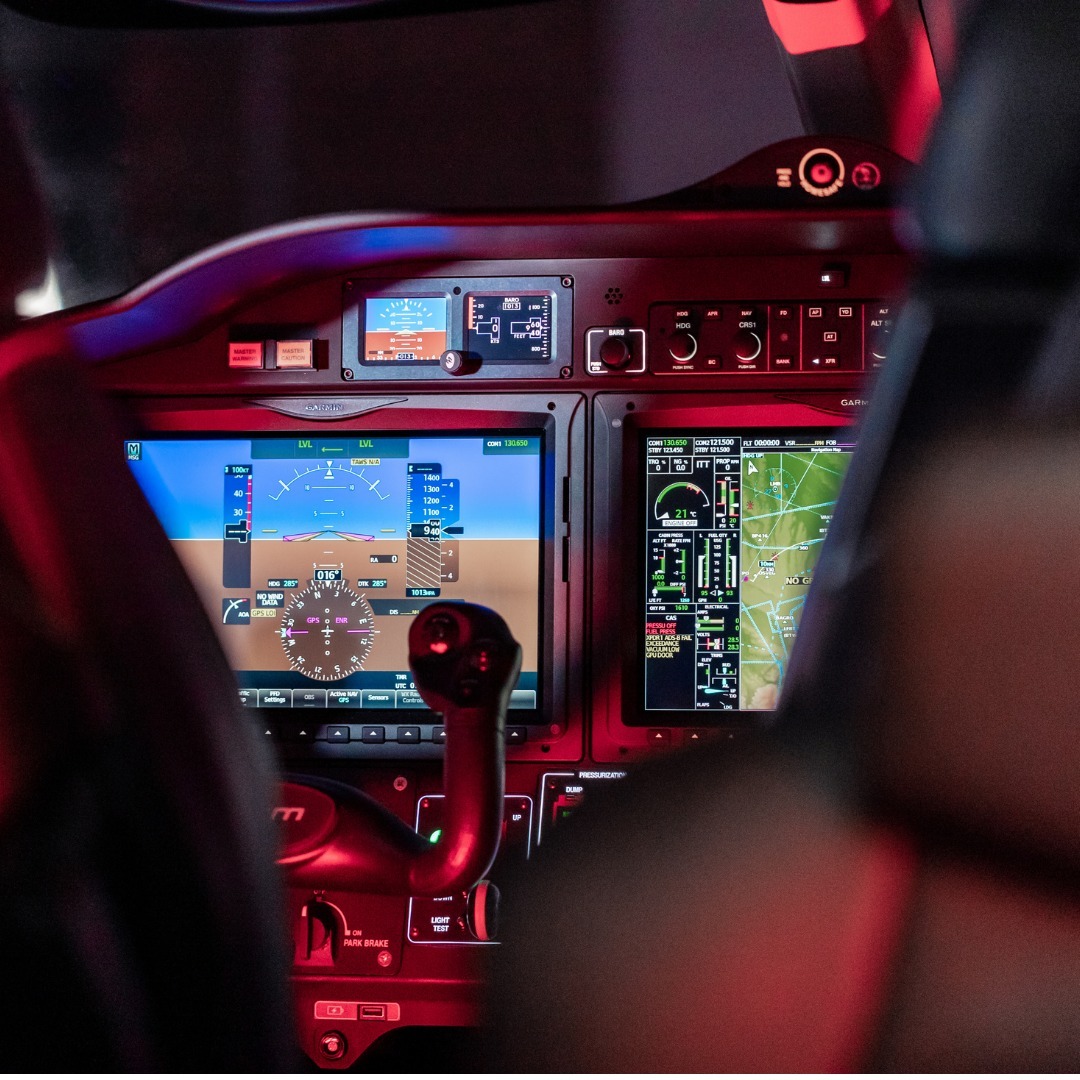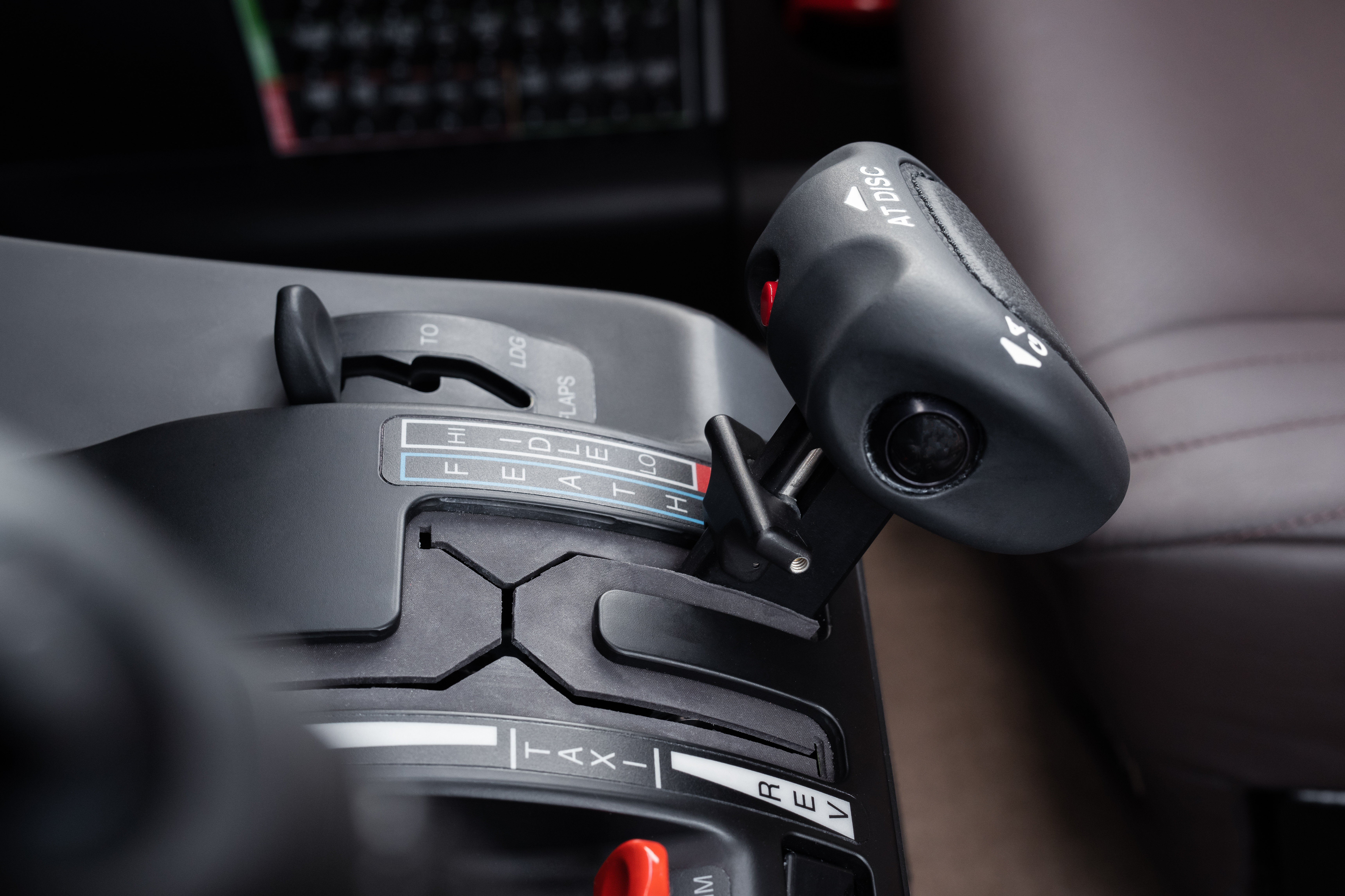 Nicolas Chabbert, Senior Vice President of Daher's Aircraft Division

"The TBM 960 is the quintessential TBM,…

"The TBM 960 is the quintessential TBM, representing the fifth evolution of our very fast turboprop aircraft family since the TBM 900-series' introduction in 2014. It takes the maximum advantage of today's turboprop technology to provide digital control of the engine and the propeller."

Raphaël Maître, Deputy Vice President of the Daher Airplane Business Unit

The TBM 960 redefines the ultimate private…

The TBM 960 redefines the ultimate private aircraft: safe, easy to use and efficient for both pilots and passengers. This new member of the TBM family is responding to Daher's commitment to customers, constantly improving the high-speed turboprop aircraft to provide the best operational experience possible.

Dierk Reuter, the owner of a TBM 930

The "Me & My TBM V3" cloud-based application…

The "Me & My TBM V3" cloud-based application is a decisive contribution to the improvement of flight safety. No other general aviation manufacturer has invested so much and so creatively in developing this aspect for its aircraft.