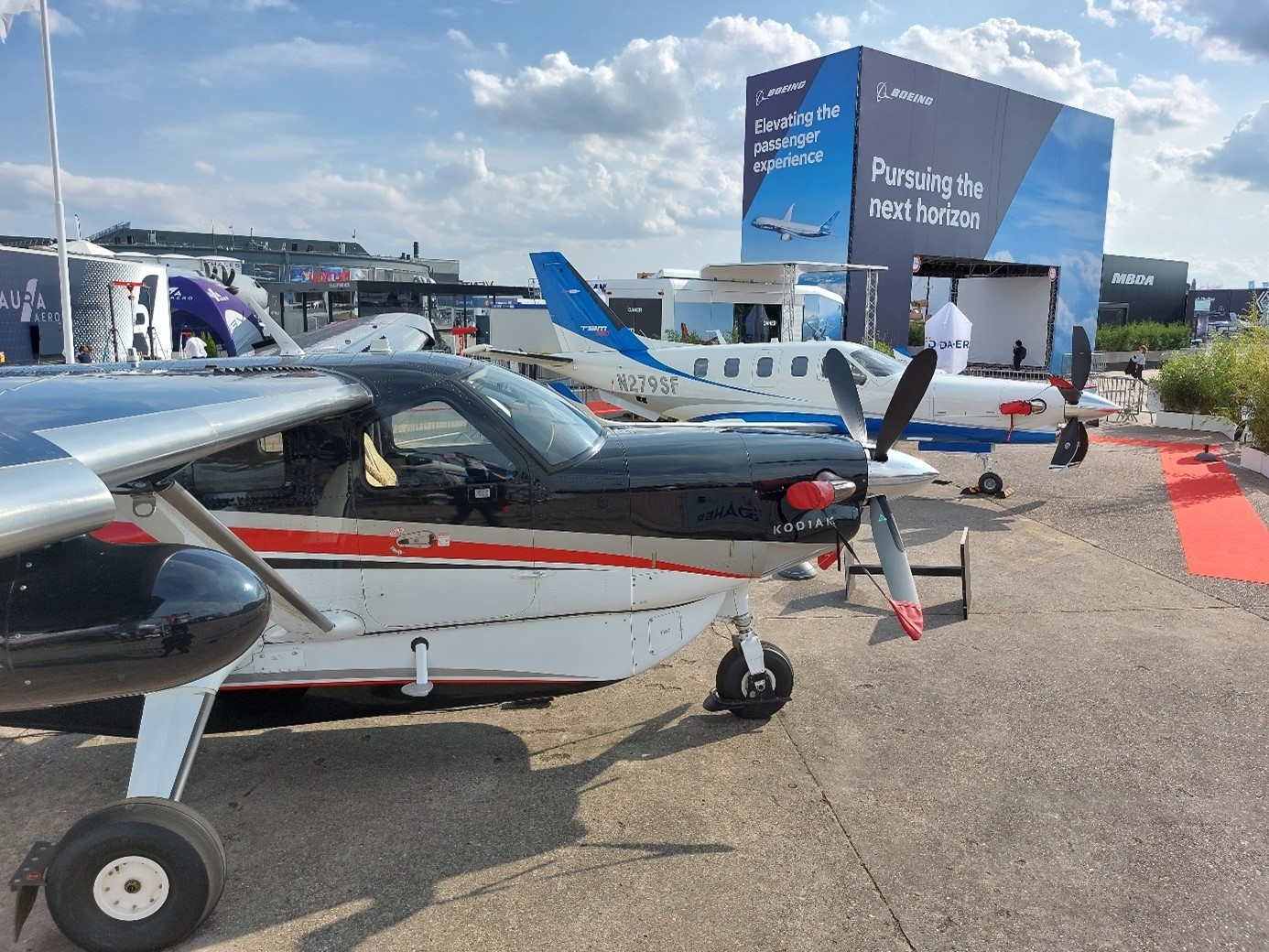 Paris Air Show, Le Bourget, France – June 23, 2023 – To promote the use of sustainable aviation fuel (SAF) Daher has announced that the two aircraft on its static display during the Paris Air Show were refueled with SAF blended Jet A.
The two airplanes – a Kodiak 100 and a TBM 960 – leased from Daher customers benefit from the availability of SAF-blended jet fuel at Paris-Le Bourget airport where the Paris Air Show takes place.
The SAF at Paris-Le Bourget airport is provided by TotalEnergies and is made from waste and residues sourced from the circular economy. It is produced in TotalEnergies's French facilities of La Mède (South of France) and Oudalle (Seine Maritime). TotalEnergies' SAF allows up to 90% of reduction of C02 emissions, over its entire lifecycle analysis, compared to its fossil equivalent. The SAF used for these flights is blended up to 50% rate with Jet A1.
Daher's flight operations – which include production, testing, training, maintenance and delivery/liaison activities from Tarbes-Lourdes-Pyrenees Airport – use a jet fuel blended with up to 50% of Neste MY Sustainable Aviation FuelTM supplied by World Fuel Services.
Nicolas Chabbert, the Senior Vice President of Daher's Aircraft Division, noted that the company is fully committed to the use of sustainable aviation fuels for the transition to low-carbon emission aviation. However, the availability of such a fuel is still an issue, and he considers the ultimate goal is to make this renewable energy available everywhere.