Daher's TBM 930 very fast turboprop "spreads its wings" in the Microsoft Flight Simulator's latest version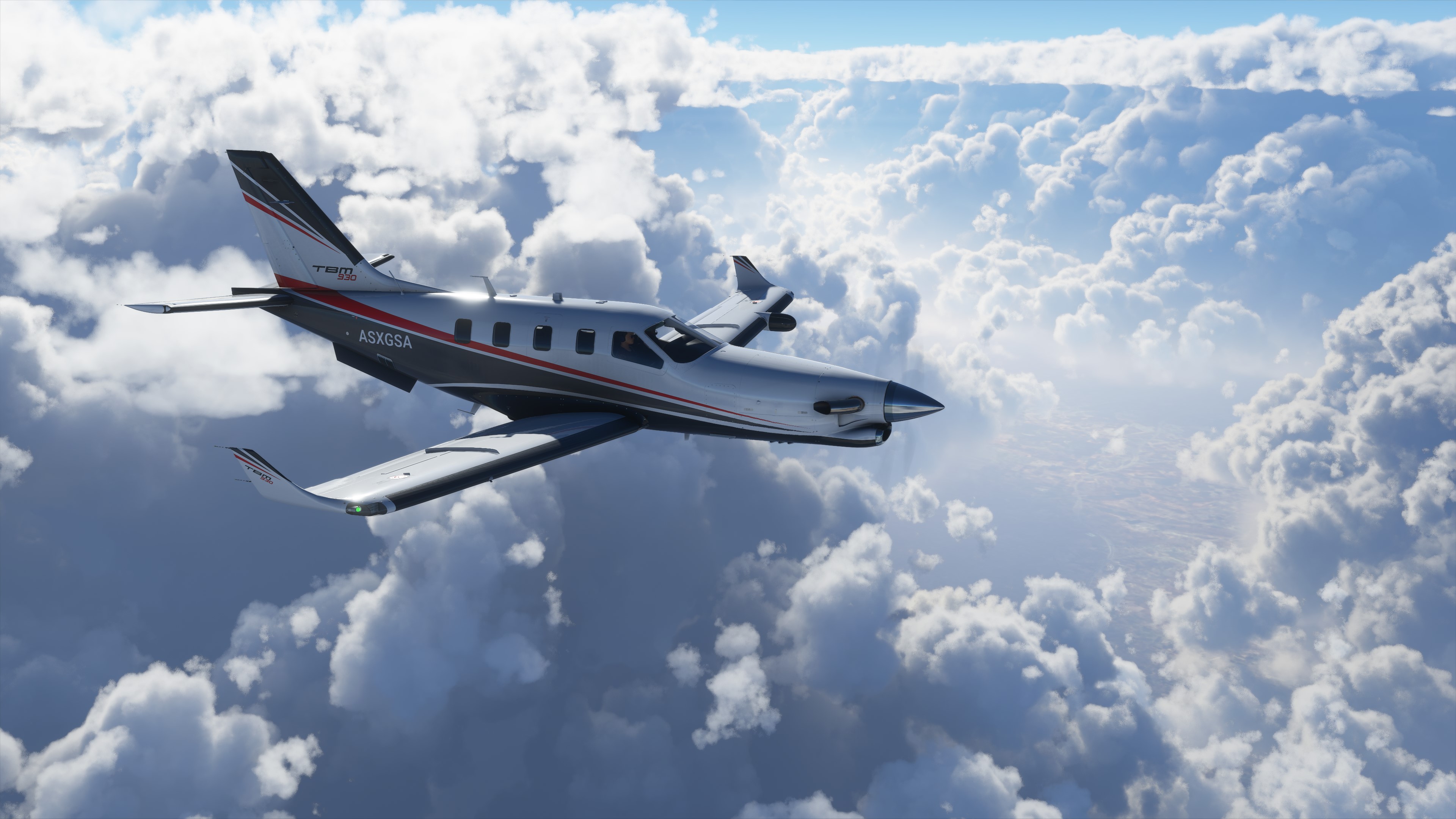 Tarbes, France, August 19, 2020 – The TBM 930 member of Daher's turboprop aircraft family will be logging virtual flight time with aviation enthusiasts around the globe through the latest Microsoft Flight Simulator video game, which was released on August 18th.
As a result of the software company's partnership with Daher, the TBM 930 is available in all Microsoft Flight Simulator 2020 versions: the Standard, Deluxe and Premium Deluxe editions.
"We congratulate Microsoft for its outstanding work in updating the world's pioneering computer-based flight simulator, and we're proud that our TBM 930 has been selected to be featured in every version of this latest release," commented Nicolas Chabbert, the Senior Vice President of Daher's Aircraft Division. "From the Microsoft Flight Simulator's launch in 1982, this video game has inspired many users to become pilots, while also bringing the flying experience to millions of others – thereby contributing to a wider understanding and appreciation of the aviation sector."
In creating Microsoft Flight Simulator 2020, the developers were assisted by engineers at Daher's Aircraft Division to ensure the TBM 930 very fast turboprop aircraft's characteristics are faithfully represented. Once finalized, the TBM 930 computer model underwent a final evaluation by the Daher engineering team.
The Microsoft Flight Simulator represents a significant advancement in virtual flight, enabling users to fly anywhere in a world reconstructed from high-definition, satellite-generated mapping imagery. Using a cloud-based platform, the simulator's capabilities include a live weather mode to incorporate real-time meteorological conditions.