Daher teams up with Authenticiti to create an open blockchain solution for the aerospace supply chain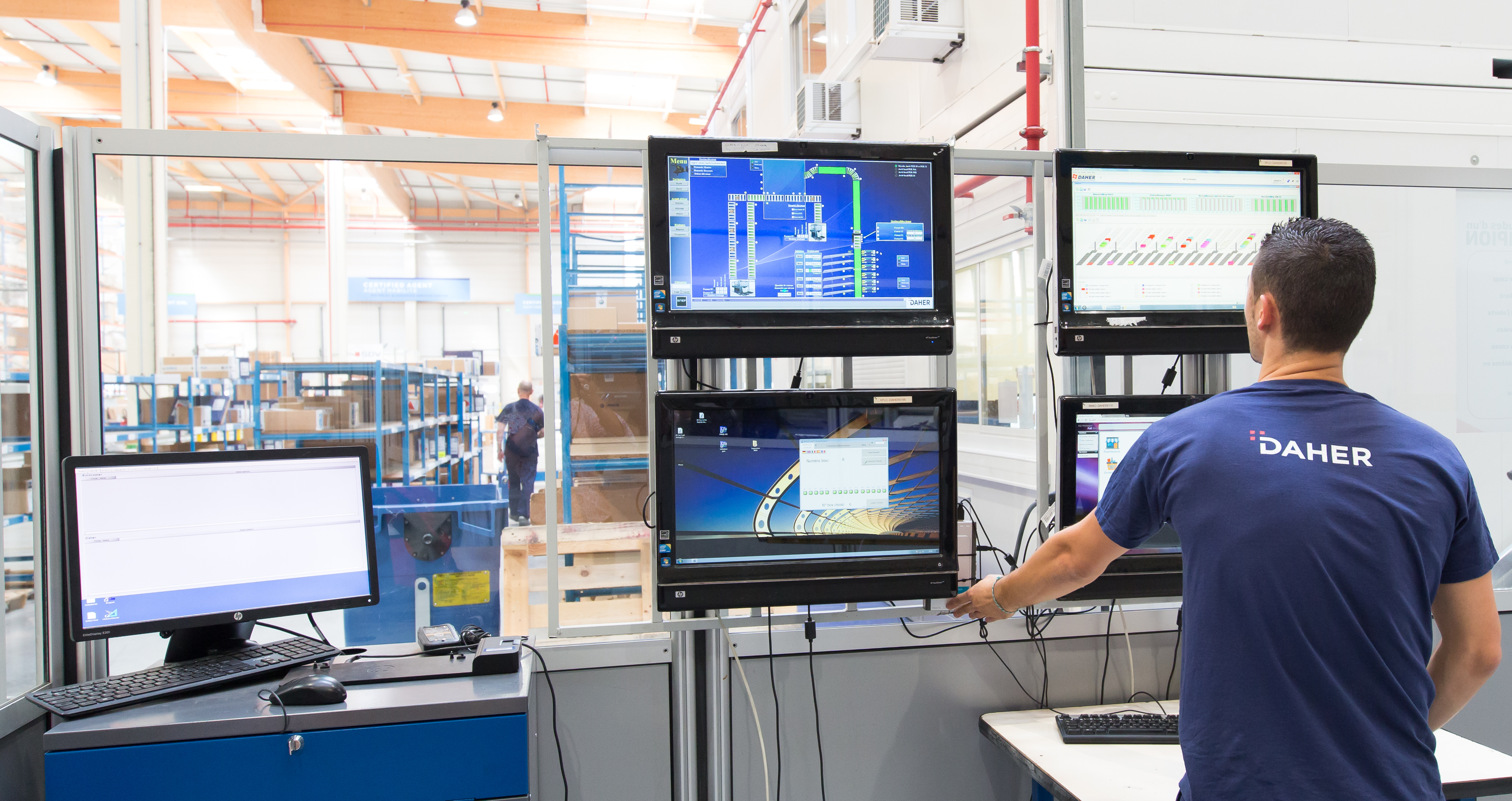 San Francisco, California, USA, April 8, 2019 – An open blockchain application platform for the aerospace industry has been developed through a collaboration of Daher's Silicon Valley-based innovation program, named Armstrong by Daher; and Authenticiti, a start-up that offers enterprise-grade, blockchain infrastructure through a simple cloud-based service.
In optimizing Authenticiti's blockchain technology for the aerospace sector, this application platform was deployed within three months for one of Daher's largest customers – enabling full supply chain visibility in the manufacture of key aircraft components, called aerostructures. It allows all parties to perform tracking down to the component level, from the beginning of production through the transport, delivery and warehousing of completed aerostructures.
A key aspect to this blockchain application platform is its open structure, built on open-source Ethereum with designed-in data privacy, which differs from the private blockchain approach proposed in another solution for the aerospace sector.
"The aerospace supply chain has yet to benefit from disruptive breakthroughs; despite significant efforts and investments, the actors of our supply chain are not connected today," explained Florent François, the Head of Digital Strategy at Daher, and one of two company executives overseeing the Armstrong innovation program in San Francisco. "In considering the steps that can bring true transformation, we're convinced that an open blockchain approach is the way to derive real improvement of visibility and productivity."
Cédric Eloy, Daher's Head of Innovation Strategy, added: "Establishing end-to-end supply chain visibility in the short period of three months would have been unthinkable in the past, and is a testament to Daher's maturity in logistics, as well as the promise that comes with Authenticiti's blockchain technology."
For the next steps, Authenticiti has the objectives of validating and deploying the blockchain application within the entire Daher ecosystem, working with preferred suppliers and customers, as well as collaborating in deploying new features such as smart contract modules to improve efficiency and decrease working capital.
"Through the Armstrong innovation program, we've joined with Daher – a major aerospace manufacturer – in building a blockchain-leveraged application that delivers a collaborative solution for the entire supply chain," said Andrew Yang, the Co-founder and CEO of Authenticiti. "This is a great opportunity to deploy open source technology that provides standards for sharing information across the aerospace industry."