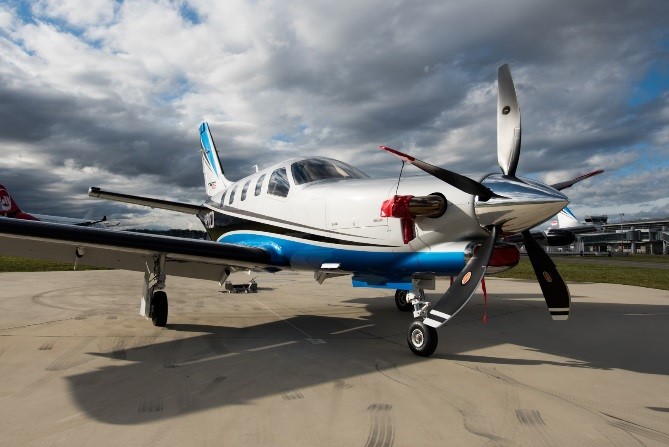 The Daher Airplane Business Unit today announced several new features on both TBM 910 and TBM 930. On the comfort side, the TBM cabin restyled last year, is now offered with electrically-heated seats. It's a first for a single turboprop. Once the pilot is engaging the heating master control, TBM passengers will now be able to select light or moderate heat seating to have a warmer ambiance in the cabin
Other new features concern more directly the pilots aiming at improving the interface with a lighting system of the central console which complement the flight deck and fuse panels. The aircraft standby compass has also been changed.
"These changes we are introducing this year highlight our commitment to make TBM customers benefit from the latest advance in technology available for our very fast turboprop aircraft TBM 910s and TBM 930s. They address not the owner-pilot population as well as passengers since we see the development of our sales with corporate and commercial operators." commented Nicolas Chabbert, Senior Vice President of the Daher Airplane Business Unit.
He added that in addition to the TBM's high-speed cruise and excellent range, will promote Daher superior level of service: "In the recent years we worked hard to develop our service offer to TBM owners. We need to make known it today as well as the performance of our aircraft." Chabbert concluded. Daher will provide again the TBM Total Care Program (TCP) as part of the TBM "Elite package". Besides, 2018 TBM customer will receive a host of new services: subscription to Garmin Pilot database, Jeppesen Pilot Pak™ bundle and, in countries were available a 3-month subscription to XM Aviation Weather.