Daher delivers the first of four TBM 940 very fast turboprop aircraft for France's national Flight Test organization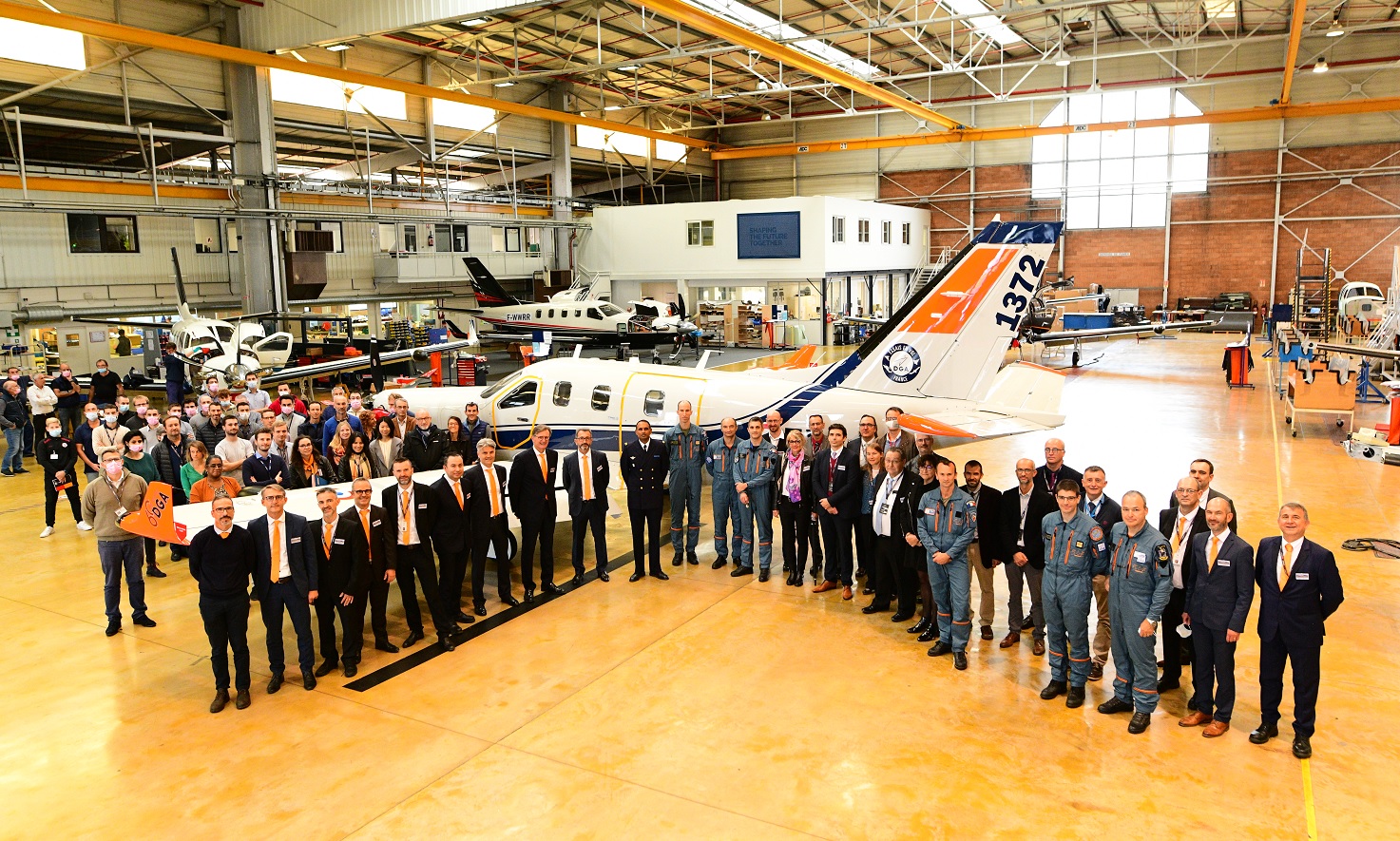 Tarbes, France, October 21, 2021 –The initial TBM 940 from an order of four for DGA-EV, France's government-run Flight Test organization was delivered by Daher today, with these very fast turboprop aircraft modified for assignments in both testing and training.
This handover occurred at the TBM's final assembly line in Tarbes, France as Nicolas Chabbert, the Senior Vice President of Daher's Aircraft Division, provided the TBM 940's keys to General Arvind Badrinath, the Director of the Flight Test organization for the French Armed Forces Ministry's DGA (Direction générale de l'armement) procurement agency.
The four new-production TBM 940s will replace legacy TBM 700s operated since 1992 by the DGA-EV, providing the latest versions of Daher's TBM aircraft family for its varied mission requirements. Included in the French government contract is five years of maintenance support by Daher to keep the TBM 940s in top operational condition.
All four of the DGA EV's TBM 940s will have a hardpoint incorporated in each wing, allowing the installation of various payloads up to 75 kg (165 lbs.) on each hardpoint. The cabin interiors can be rapidly changed from the baseline configuration for personnel transport to accommodate specific installations such as an operator's test console to manage test systems and equipment, as well as sensors, such as an anemometric pole.
The DGA Flight Test Organization operates two main test centers in France: Istres, in the southeast; and Cazaux in the southwest. The Organization's responsibilities include weapons systems qualification as well as the certification of military and civil aircraft. It also provides flight safety expertise for French and European aircraft manufacturers and government agencies.