Tracing its origins to the pioneering Morane-Saulnier aviation company – and more recently the well-known SOCATA – Daher is the world's oldest aircraft manufacturer in operation today. Having built airplanes for more than a century, Daher continually invests to maintain its capabilities as an aircraft producer of reference.
The TBM family
Successor to the legendary Morane-Saulnier aviation company, Daher designs, produces and maintains the TBM family of aircraft, a reference in international aviation for nearly 30 years.
More than 750 Daher aircraft are in service today.
The TBM 930
The TBM 930 is currently the world's fastest single-engine turboprop aircraft. We believe that the role of aircraft manufacturer encompasses the design, production and maintenance of this legendary aircraft as well as the servicing, repair and technical monitoring of other aircraft of the same class.
TURBOPROP BUSINESS AIRCRAFT
Daher masters the full range of manufacturing responsibilities, from producing airframe components to aircraft integration on the final assembly line.
CUSTOMER SERVICES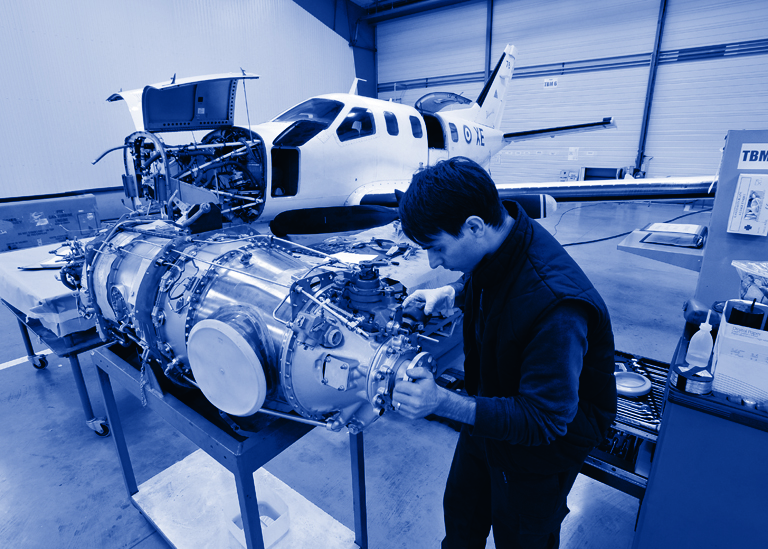 Daher provides in-service support for all type of aircraft and offers:
> Maintenance
> Repair
> Overhaul
> Technical supervision for operators' fleets
This is illustrated by the company's support
of training aircraft utilized by the French
Defense Ministry.