<! ========= Cool Timeline PRO 2.2 =========>
DAHER, ship owner for industry
<! ========= Cool Timeline PRO 2.2 =========>
DAHER, global logistics partner
<! ========= Cool Timeline PRO 2.2 =========>
DAHER, developing the model
Integration of Socata; DAHER becomes an aircraft manufacturer and consolidates its position as an equipment supplier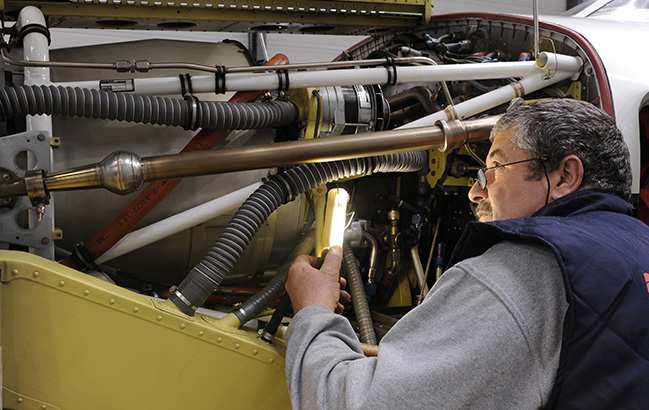 Socata, the descendant of famous aircraft manufacturer Morane Saulnier, joins the Group in 2009, consolidating its position as an equipment and services supplier to the Aerospace industry.
1911
Engineer Raymond Saulnier and pilot Léon
Morane create one of the first aircraft manufacturing companies in the world: Morane Saulnier.
1913
Roland Garros successfully completes the first crossing of the Mediterranean by air in a type H MS. He crosses the 800 km separating Fréjus from Bizerte in 7 hours 53 minutes thanks to the light-weight wood and fabric structure of his plane.
1928
Aerobatics highlight the qualities of Morane-Saulnier aircraft. The head pilot, Alfred Fronval, pulls off 1,111 loop-the-loops in a row in 4 hours 56 minutes in his MS AI. This performance helps the aircraft manufacturer to win over markets worldwide and develop new aircraft.
1932
To promote the MS 225, the first French fighter to exceed 300 kph, Robert Morane calls on Maryse Hilsz. During the 30s, the famous aviatrix would go on to break speed, climb and height records aboard the company's aircraft, ascending to 11,800 m in an MS 275 at Villacoublay on June 11 1935.
1953
Fouga's flagship aircraft, the Fouga Magister is chosen by the French army, but the manufacturer doesn't have the structure in place for mass production. So Morane Saulnier is called on to build the first 100 airframes and all the wings for this legendary aircraft. This marks the start of the aerostructure manufacturing business.
1954
Morane Saulnier designs and builds the MS 760 Paris, the first business aircraft in the world. The jet is popular with prestigious customers including the likes of Frank Sinatra and the Shah of Iran. Later, the Paris 3 is designed for the burgeoning business clientele.
1960
Robert Morane and Raymond Saulnier launch an all-metal, lightweight, modern aircraft: the MS 880 Rallye. It meets with growing success and is used in a variety of settings. 3,300 Rallye aircraft in 34 different models came out of the Tarbes plant to be exported to around 65 countries.
1977
SOCATA, the descendant of Morane-Saulnier, works to create a successor to the Rallye, and launches the TB. Its success enables SOCATA to sustainably break into the American market. More TB models follow and win over private customers and pilot schools around the world, thanks to their flying qualities and performance.
2006
The descendant of the TBM 700, the TBM 850 combines the speed of a business aircraft with the technology of a single-engine turboprop aircraft. An uncontested commercial success both in Europe and the USA, the TBM 850 combines the flexibility and low running costs of turboprop aircraft while providing performance matching that of light jets.