Teams from the manufacturer of DAHER-SOCATA's TBM business aircraft will participate in design and certification of this pioneering two-seat trainer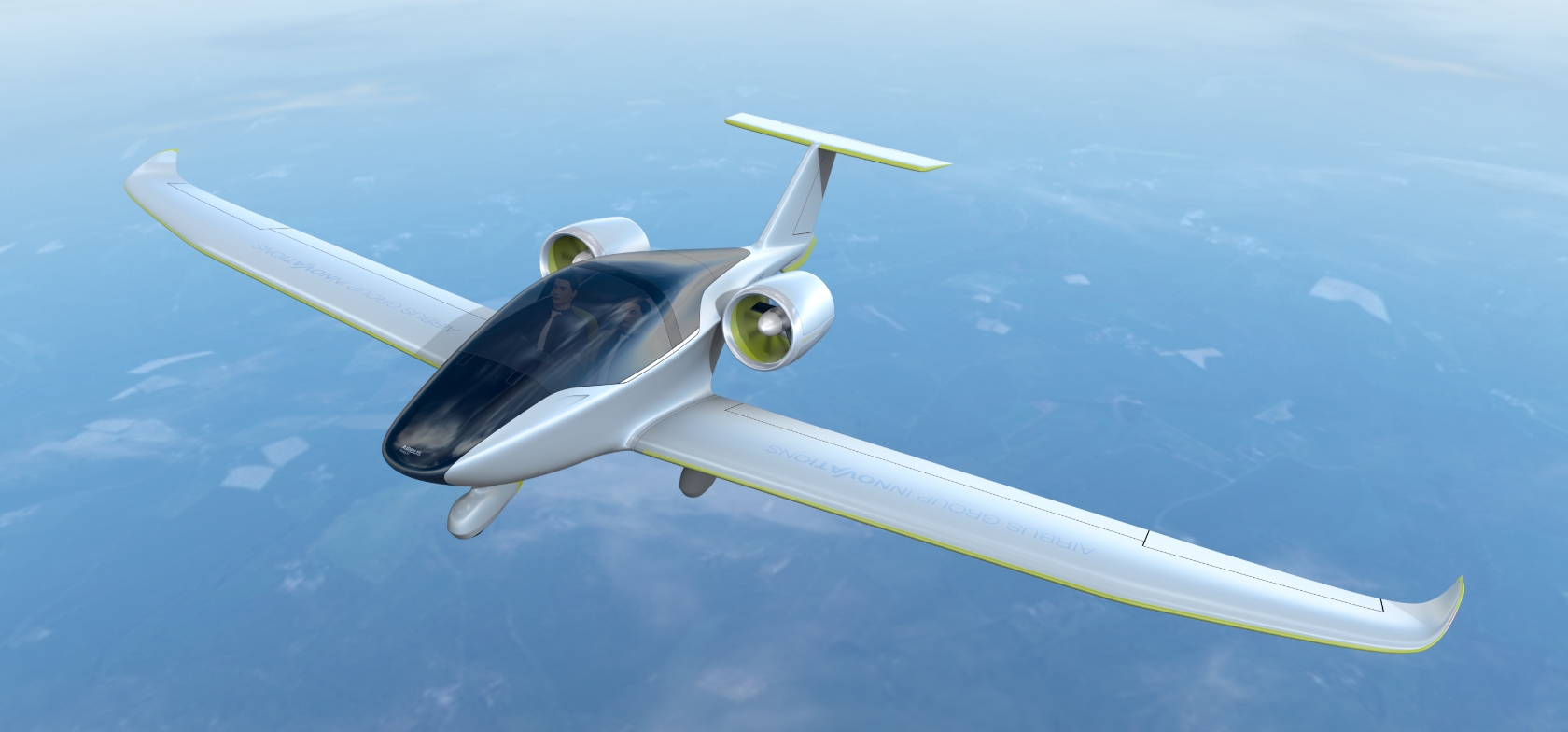 Tarbes, France, December 11 – DAHER-SOCATA today announced the signature with Airbus Group's VoltAir subsidiary for design, development and certification of E-Fan 2.0 – the world's first all-electric series production aircraft.
E-Fan 2.0 is part of the electric aircraft program launched by Airbus Group. This is a first true application of the program, since E-Fan 2.0 is intended to be built in series production and marketed as a two-seat general aviation trainer.
E-Fan 2.0 aims to be the first electric aircraft certified by the European Aviation Safety Agency (EASA) and the first all-electric aircraft designed specifically for pilot training – defining an international aviation standard. One goal of the program also is to open the way for electrical applications on aircraft of larger size.
Under the project management of VoltAir, DAHER-SOCATA – with its manufacturing experience that includes several thousand aircraft in service worldwide – is responsible for the E-Fan 2.0 aircraft's entire development, including its electric engine and batteries, as well as flight test and certification by EASA as Europe's airworthiness authority. DAHER-SOCATA
also will be responsible for defining operational rules for ab-initio training with the French DGAC civil aviation airworthiness authority.
« Notre sélection par Airbus Group démontre nos capacités d'innovation et nos savoir-faire. Il s'agit d'un programme porteur d'avenir non seulement pour le secteur aéronautique mais aussi pour l'ensemble des industries de hautes technologies qui feront de plus en plus appel à la maîtrise de l'énergie électrique. » a expliqué Stéphane Mayer, Président & CEO du pôle aéronautique et défense de DAHER.
"This selection by Airbus Group demonstrates our innovation capabilities and know-how," said Stéphane Mayer, President & CEO of the aerospace and defense activities at DAHER. "This is a promising program, not only for the aviation sector but for all the high-tech industries that will increasingly call for electric energy management."
The contract is the result of an initial 18-month phase of work studies conducted with Airbus Group, which allowed the project structure.
"It is aligned with the development of the engineering services business we launched in 2013, offering our skills and expertise of an aerostructure manufacturer and designer in the field of product engineering to the aviation industry," explained Jacques Lordon, Vice President Engineering Development at DAHER-SOCATA.
"A few months after the launch of DAHER-SOCATA's new TBM 900 very fast turboprop aircraft, our technical teams are particularly proud of their upcoming contribution with the Airbus Group's VoltAir subsidiary in this world premiere for aeronautics," stated Nicolas Chabbert, Senior Vice President of DAHER-SOCATA Airplane Business – who will lead this
project. "In addition to our design engineering skills for the E-FAN 2.0 program, we are bringing our experience as an aircraft manufacturer whose experience includes more than 2,000 Rallye and TB general aviation aircraft that are in service in the flight schools of more than 65 countries, along with over 700 TBMs delivered worldwide."